Flu, Pneumonia, Tetanus and B-12 Shots Clinic in Norman (24th), OK
Whether you could use regular B-12 shots, or your family needs their annual flu vaccinations, we can provide them here at Immediate Care of Oklahoma. We can provide a same-day shot if you're behind in your shot schedule, and no appointment is necessary. Come see us today at 800 24th Ave NW Norman, OK 73069.

Call us

for more information.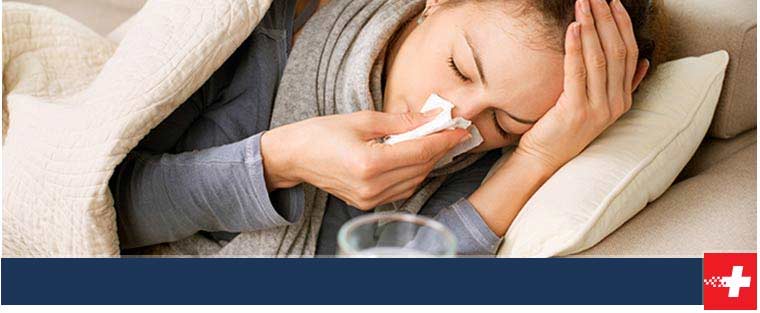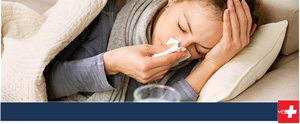 Can immediate care provide regular shots?
Yes, an immediate care clinic like ours can provide regular shots for patients of any age, including children. An appointment isn't necessary, which is a big advantage of going to immediate care instead of your primary care physician, especially if you're behind in your shot schedule, or if you just don't have time to wait for an appointment. Also, immediate care clinics typically have the shot you'll need on-hand. This might not be the case at grocery stores which are a popular place to have shots done.
What kinds of shots can I get at immediate care?
Here at Immediate Care of Oklahoma, we provide flu, pneumonia, tetanus, and B-12 shots, and others. The Centers for Disease Control and Prevention (CDC) and the American Academy of Pediatrics (AAP) recommend annual influenza (flu), pneumonia, and tetanus shots and others. These shots are provided either annually (for flu shots) or every several years. As for B-12 shots, they're often necessary for patients with a vitamin B-12 deficiency, and they're popular as a wellness shot too. We're happy to provide any of these shots and others here at our clinic, and they're all available on a walk-in basis, with no appointment required.
Do I really need an annual flu shot?
It really is a good idea. Just about each year, the flu virus changes, so the vaccine has to change too, and the vaccine is your best bet at protecting yourself from the most prevalent flu strains in the upcoming flu season. The vaccine might not be 100% effective against every strain, but it can and likely will still protect you from the virus and the potential complications it can cause. It's true that the CDC and AAP recommend getting a flu shot, and they suggest annually in October.
Does immediate care provide affordable shots?
Yes! Typically, the shots provided at immediate care are affordable for most patients. And because immediate care accepts most major insurances, your shots will likely be covered by your insurance provider and plan. If you'd like to find out whether we'll accept your insurance here at Immediate Care of Oklahoma, then you're more than welcome to reach out to us to find out. You can also visit our Insurance page for a list of many of the insurance providers we work with.
Do you offer flu, pneumonia, tetanus, and B-12 shots in Norman (24th), OK?
Yes, we do! Immediate Care of Oklahoma has a location near you at 800 24th Ave NW Norman, OK 73069, and we offer all of those shots and others here. We're open for you 7 days a week, and because an appointment isn't necessary for you to get your shots, you can just come see us whenever you want your shots done. Walk-ins are no problem. Alternatively, you can make an appointment with us by calling us or by booking with us online. Your family is welcome, and we can provide shots for both the young and older members of your family.
We look forward to serving you soon here at Immediate Care of Oklahoma!