Ear Infection Doctors for Children in Oklahoma City, OK
Does your child experience ear pain, hearing loss, a prolonged feeling of pressure, or ear drainage? Children who have middle ear irritation frequently develop ear infections. Dr. Kevin Penwell

D.O

is the president and founder of Immediate Care of Oklahoma L.L.C. and his team provides ear infection treatments help to relieve the discomfort of the ear. An ear infection occurs in the middle ear due to viruses and bacteria infecting the fluid behind the eardrum due to the blockage of the eustachian tube and the building fluid in the ear. Sore throat, cold, sinus infection, teething, and an infection in the ear canal are among the causes of an ear infection. Come to Immediate Care of Oklahoma for comprehensive treatment of ear infections. For more information, please contact us or

schedule an appointment

online. We Are Conveniently Located at

convenient locations.

Walk in today!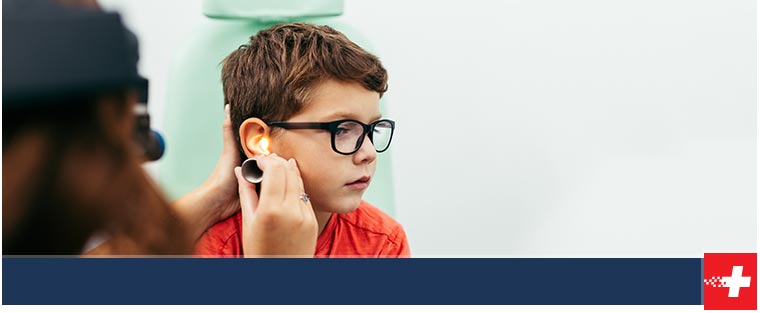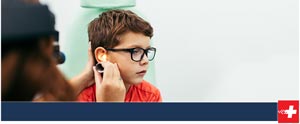 Table of Contents:
Why do kids get ear infections?
What causes ear infections?
When should I take my child to the doctor for an ear infection?

Why do kids get ear infections?

Ear infections are a common ailment experienced by children. Some people are more prone to getting ear infections and may get several a year, but in general, kids experience ear infections more often than adults. This is primarily because their bodies are still developing and the shape of their Eustachian tubes, the part of the ear that drains fluid, are small and nearly level to the ground, meaning that they don't drain as efficiently as they do in adults. When a child gets a cold or is sick, the Eustachian tubes swell and fill with mucus and fluids that don't drain properly, which creates the perfect environment for bacteria to thrive and grow. These conditions often lead to infections.
What causes ear infections?

Ear infections are caused by bacteria or viruses that enter the middle ear through the Eustachian tubes. An ear infection is usually a result of another illness that causes swelling and congestion of the Eustachian tubes, nasal passages, and throat. The Eustachian tubes connect the middle ear to the back of the nose and throat, so when they swell, they can become blocked meaning fluids can't drain properly, they can become infected.
 
Ear infections can be caused by colds, throat infections, allergies, or even acid reflux. All of these conditions can all cause the Eustachian tubes to swell and block fluids, leading to a middle ear infection.
 
Additionally, the adenoids may play a role in causing ear infections. The adenoids are two small pads of tissue located behind the nose that are part of the immune system. Swelling of the adenoids may further block the Eustachian tubes, leading to an ear infection in the middle ear. Adenoids also respond to bacteria that move through the mouth and nose. Sometimes, bacteria get trapped in the adenoids, which causes an infection that can pass into the Eustachian tubes and the middle ear.
When should I take my child to the doctor for an ear infection?

Babies and toddlers may show signs of an ear infection. If your child is tugging at their ear, crying more than usual, has fluid or pus draining from their ear, has difficulty hearing, a loss of appetite, has a fever, diarrhea, or is vomiting, then they may have an ear infection. If you suspect that your child may have an ear infection, you should take them to the doctor immediately. However, if your primary care physician or family doctor is unavailable, then you can take your child to an urgent care center.
 
At Immediate Care of Oklahoma Urgent Care Center, we specialize in treating children from newborn to 21 years of age. Our clinics are run by board-certified pediatricians, nurses, and medical professionals who are compassionate and devoted to providing your child with the best after-hours care. We will provide you and your child with high-quality medical care and forward the diagnosis and treatment to your child's regular pediatrician so you can receive seamless care until your child feels better.
 
If you are looking for superior urgent care for your child with an ear infection in OKC near Del City and Midwest City, West Moore, South Oklahoma City, Edmond, Yukon, Tecumseh (near Shawnee) and Norman, OK. Then come visit us Immediate Care of Oklahoma at any of our convenient locations. No appointment needed!