Ear Infection Treatment Questions and Answers
If you are experiencing an ear infection then seeing a doctor in a short amount of time is advantageous both to relieve your pain and receive any necessary treatment to shorten the duration of the infection. Our board-certified would be happy to do that for you at Immediate Care of Oklahoma with a same-day, walk-in

appointment

! For more information,

call us

! We serve patients from Edmond OK, Norman(24th) OK, Norman(HealthPlex) OK, West Moore OK, I-240 & Sooner Rd OK, Yukon OK, Valley Brook OK, and Bethany OK.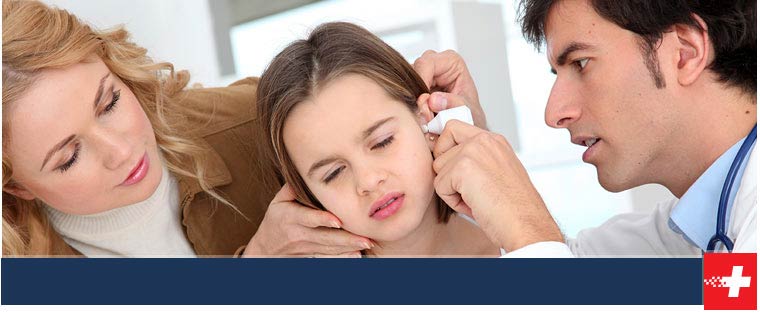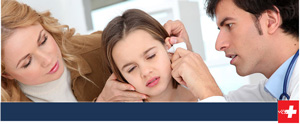 Table of Contents:
Do ear infections go away on their own?
How long does an ear infection last?
Do you treat Ear Infection at your Urgent Care?

Do ear infections go away on their own?

In many cases, ear infections do go away on their own or with minimal treatment. However, it is still recommended to see a doctor for a suspected ear infection so that you can get an accurate diagnosis, know what precautions to take as your recover from your ear infection, and receive any necessary treatment, such as antibiotics, antiviral medication, or over-the-counter medicines to reduce pain and inflammation.
How long does an ear infection last?

The length of time an ear infection will last typically depends on the type and severity of the infection. As such, there are three different ear infections that you might be dealing with, including an outer ear infection, also called swimmer's ear or otitis externa, a middle ear infection, also known as otitis media, or an inner ear infection, which is also referred to as otitis interna.

Mild ear infections that affect the middle part of the ear often go away within two to three days, unless there is fluid buildup in the ear, in which case it could take up to six weeks for the infection to go away.

Outer ear infections typically go away within seven to ten days, although more severe infections could last up to six weeks. If you suffer from chronic ear infections, it can take even longer for the infection to go away.

In general, inner ear infections take a longer time to heal than middle or outer ear infections. However, that is not always the case. With proper treatment, inner ear infections usually go away within two weeks. That said, some ear infections can cause permanent damage to the vestibular system, which is the sensory system that is responsible for balance and spatial orientation.
Do you treat Ear Infection at your Urgent Care?

We do! Our board-certified physicians at Immediate Care of Oklahoma have a wealth of experience, knowledge, and education when it comes to treating ear infections. Depending on the type, severity, and location of the ear infection, treatment options vary.

Most ear infections will initially be treated with over-the-counter (OTC) medication that reduces pain and inflammation. If symptoms do not improve with OTC medication, antibiotics, or antiviral medication may be prescribed. For bacterial ear infections, our doctors will likely prescribe some form of antibiotics to kill the bacteria.

With antibiotics, the entire prescribed amount must be taken in completion for the bacteria to be sufficiently eliminated, even after symptoms have gone away. However, antibiotics are ineffective for any other ear infection. For ear infections that are not bacterial, antiviral and antifungal medication will be prescribed if symptoms do not go away with OTC medication, depending on whether the infection is viral or fungal in nature.

For complete and effective relief from an ear infection, we welcome you to come to Immediate Care of Oklahoma! We are happy to accept walk-in appointments at all seven of our clinics, so you do not need to schedule an appointment beforehand to see one of our expert physicians. You can find us in Oklahoma City, Edmond, Norman, and Yukon, Oklahoma!