Drug Screening Specialist Q&A
Immediate Care of Oklahoma offers drug screening, so

contact us

today if your employer requests screening. Simply visit us online to

book an appointment.

We have

convenient locations

to serve you.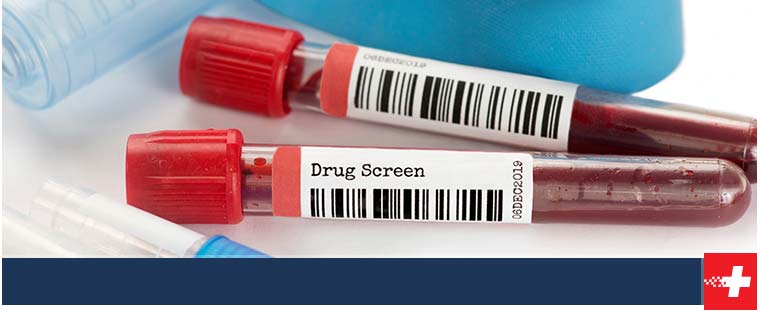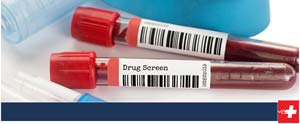 Table of Contents:
What happens during a drug screening?
Why do I need a drug test?
Will I need to do anything to prepare for a drug test?
What do drug screenings look for?
Drug screenings are a fairly common workplace requirement, for pre-employment and for keeping employment. These are done to improve workplace safety and personal safety. Pre-employment drug tests have been shown to reduce costs to businesses by about $740 billion per year. They have become a common part of the work environment.
What happens during a drug screening?

Drug tests and drug screening are terms that are used interchangeably. Drug testing and drug screening are two very different things. A drug test is considered to be more reliable and provides an analysis of a person's substance use. Drug screenings are less expensive. Drug screenings also provide faster results.
 
To do a drug screening, samples may be taken from the client to get an overall picture of drug use.
 
The urine test is the most common, making up 95% of drug screenings in the U.S. It is used frequently because it is cost-effective and simple to do. It can show the use of a number of different substances. It is done at a clinic or testing facility and sent to a lab for screening.
 
Saliva tests may be done. This is a swab of the mouth. The problem with this type of test is that the drug detection period is shorter than for other tests. An example of this is that the detection for THC in saliva is only 7-21 hours. THC can be detected with other tests much later.
 
Blood screening is the least popular. It is the most invasive. It has a short detection window and is rather expensive compared to other types of tests. Blood tests are very good at detecting impairment on the job. Urine can take days for the substances to show up, blood tests can show substances that are currently in the system and can measure specific amounts of illegal substances.
 
Hair testing can also be done. It acts as a timeline for substance intake. Someone may have used marijuana months ago and through hair testing, it can be detected. This is not a common form of testing because of the price. It can be used as a backup to other tests if more proof is needed.
Why do I need a drug test?

Drug tests have become regular practice for many companies. Employers will require and conduct these tests, depending on state laws. Drug testing is done to protect employers and employees, alike. There are two basic types of drug testing done. pre-employment and random tests. Pre-employment tests are done to see if a potential employee is using illegal drugs. Many employers have strict rules around drugs. Random tests are done with current employees, usually without notice. This is done to make sure that employees are complying with company policies.
Will I need to do anything to prepare for a drug test?

There is little you need to do to prepare for a drug test. Most tests are urine tests, so all you need to do is show up and fill a cup. It is important to know that certain medications and supplements can give a false positive that indicates illegal drug use. When you go in, it is good to bring a list of medications and supplements you are taking and let the technician know about these.
 
A technician or medical professional will do the drug screen. They will ask the person being tested to empty their pockets, remove excess clothing, clean their hands, and clean their genital area. The technician will then inform the person to fill the container to a specified level, put a lid on it, and then return it to the technician. From there it will be sent for testing.
What do drug screenings look for?

Drug screenings are done to see if a prospective employee or current employee is using illegal drugs that could cause problems at work. These screenings usually look for the most commonly used illegal drugs including: methamphetamines (speed, meth, crank, ecstasy), THC ( marijuana, hash), cocaine, opiates, and phencyclidine (PCP, Angel dust).

Schedule an appointment online through our website or give us a call at one of our locations and we will book you in today at Immediate Care of Oklahoma! We serve patients from West Moore OK, Edmond OK, Yukon OK, I-240 & Sooner RD OK, Tecumseh OK, Norman (HealthPlex) OK, Norman (24th) OK, and Bethany OK.