Doctor's Office in Edmond, OK
With Immediate Care of Oklahoma, You'll Have Access to Walk-In Care for Any Common Condition. We Have a Walk-In Doctor's Office Near You in Edmond OK at 805 W Covell Rd Edmond, OK 73003. Come See Us Today.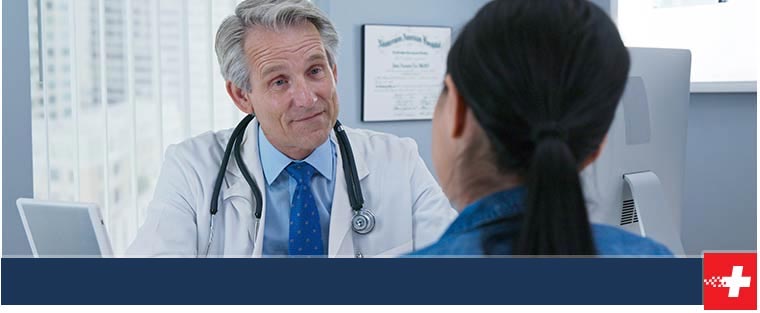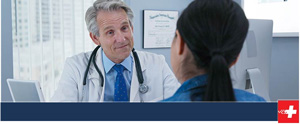 When you or a loved one has a minor but urgent condition, like strep throat or a minor fracture, it's important to be treated right away. This is when you should go to a walk-in doctor's office like Immediate Care of Oklahoma. We can treat any common illness or injury right on the spot, with no appointment booking necessary, and we'll have you back out the door in next to no time. If you've been searching for a quality walk-in doctor's office near you in Edmond OK, you've just found one with Immediate Care of Oklahoma.
When should I go to a walk-in doctor's office?
Sometimes a health situation is minor but urgent, but your primary doctor isn't available for an appointment anytime soon. For instance, let's say you have a minor fracture. If you leave it untreated for long, it can become worse. You'll want to have it treated right away, so your primary doctor just isn't an option. Also, the ER (emergency room) isn't necessary because it's only a minor fracture, and if you went to the ER anyway, you'd have to wait until patients with serious conditions are treated.
The perfect alternative is to go to a walk-in doctor's office. These clinics can see you with no appointment necessary, so you can simply walk in for service and get the issue treated immediately. A walk-in doctor can help you with any minor but urgent injury or illness, like sports injuries or viral infections.
What conditions can a walk-in doctor treat?
These professionals can treat any minor, non-life-threatening condition. Here at Immediate Care of Oklahoma, we can help you with the following:
Mild allergic reactions
Mild respiratory issues
Minor burns
Common infections like urinary tract infections and ear/nose/throat infections
Minor cuts
Our clinic is able to help patients of any age, including children. We can provide family wellness services and wellness shots. We can even provide X-rays and lab tests for advanced diagnoses. For employers, we can provide laboratory drug testing, and for employees, we can provide worker's comp services.
How else can you help me at your clinic?
With Immediate Care of Oklahoma, we can provide comprehensive care for common health matters. If there's anything we can't help you with, we can refer you to a specialist who can help you. And if you already have healthcare specialists helping you, like a sleep specialist, we can network with them. We can network with your primary care provider too and provide them with any information they need about your visits with us!
Also, we're here for you just about whenever you need us. That includes weekends! You can simply walk in for same-day service, too.
Do you have a doctor's office near me in Edmond, OK?
We do! Immediate Care of Oklahoma is located over at 805 W Covell Rd Edmond, OK 73003. You can call us at (405) 216-5373 if you have any questions for us, or if you'd like to make an appointment. You can also book with us online. Of course, you're just as welcome to come visit us in person for a same-day appointment.
We hope to see you soon here at Immediate Care of Oklahoma!