Diarrhea Treatment Specialist Questions and Answers
Have you been dealing with bouts of diarrhea for more than 24 hours, or noticing signs of dehydration? It's best if you visit one of our locations at Immediate Care Oklahoma today. We have walk-in service and appointments available. We have convenient locations to serve you in Oklahoma City, OK.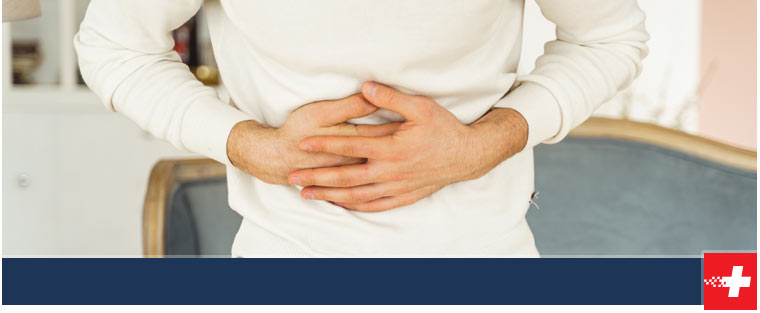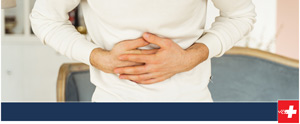 What are the symptoms of diarrhea?
Diarrhea can be seen as loose, watery, and more often than not more frequent bowel movements which is a common problem among many. It may be present by itself, or with other symptoms including nausea, vomiting, abdominal pain, or weight loss.
Diarrhea is usually short-lived and normally lasts no longer than a few days. When diarrhea lasts beyond a few days and moves into weeks, it is an indication that there is another problem to worry about including irritable bowel syndrome, or a more serious condition including persistent infection, celiac disease, or inflammatory bowel disease.
The many symptoms that are often associated with diarrhea other than loose, watery stools, include:
Abdominal cramping
Abdominal pain
Nausea
Vomiting
Fever
Blood seen in the stool
Mucus seen in the stool
Urgent need to go to the bathroom for a bowel movement
What are the complications of diarrhea?
There can be many complications when it comes to having diarrhea, diarrhea can often cause dehydration, which is a life-threatening condition if left untreated. Dehydration is particularly dangerous in children, the elderly and those with a weakened immune system. If you are noticing signs of dehydration, seek immediate medical help.
Indications of dehydration in adults:
Excessive thirst
Dry mouth
Dry skin
Little to no urination
Weakness
Dizziness
Lightheadedness
Fatigue
Dark-colored urine
Indications of dehydration in infants and young children:
No wet diaper in three or more hours
Dry mouth
Dry tongue
Fever above 102oF (39oC)
Crying with no tears present
Drowsiness
Unresponsive
Irritable
Sunken appearance to the abdomen, eyes and/or cheeks
When should my child see a doctor for diarrhea?
In young children, and children or infants in general, diarrhea can quickly turn to dehydration. Call or visit a doctor immediately if your child's diarrhea does not improve within 24 hours of if you notice your child:
Becomes dehydrated (see dehydration symptoms above)
Have a fever of 102oF (39oC)
Have bloody or black stools
Adults can also have complications and should see a doctor if:
Diarrhea persists beyond two days with no improvement showing
Dehydration is occurring
Severe abdominal or rectal pain
Noticing bloody or black stools
Fever above 102oF (39oC)
How is diarrhea treated?
Treatment for diarrhea may need medical assistance. When visiting your doctor, they may ask about your medical history, review any medications you are taking, conduct a physical exam and order tests based off the examination to determine what the cause of your diarrhea may be. These tests may include:
Blood test
Stool test
Hydrogen breath test
Flexible sigmoidoscopy or colonoscopy
Upper endoscopy
If you tried to treat yourself, you may have tried lifestyle changes and home remedies for your diarrhea without success, a doctor visit will be your next best option. Once the tests have come back and your examination has been completed, your doctor will offer treatment options based on the results.
Antibiotics or anti-parasitics
Treatment to replace loss of fluids
Adjusting medications, you are already taking
If you or someone you know is dealing with bouts of diarrhea, and it has been more than 24 hours without relief, visit one of our 7 Immediate Care Oklahoma locations in Edmond OK, Norman OK (24th), Norman OK (HealthPlex), Tecumseh OK, West Moore OK, Yukon OK, and I-240 & Sooner Road, OK. We offer walk-in service at all of our locations as well as appointments available by phone or scheduling online through our appointments app. If you have any questions or concerns, we will be more than happy to answer any questions you may have. Call us today! We serve patients from West Moore OK, Tecumseh OK, Norman (HealthPlex) OK, Norman (24th) OK, Edmond OK, I-240 & Sooner RD OK, Yukon OK, and Bethany OK.