Diabetes Treatment Specialist Q&A
Learn about the treatment options for diabetes by calling our team at Immediate Care in OKC or visit us online to book an appointment today! Visit one of our locations in West Moore OK, Norman (HealthPlex) OK, Norman (24th) OK, Edmond OK, Yukon OK, I-240 & Sooner RD OK, Tecumseh OK.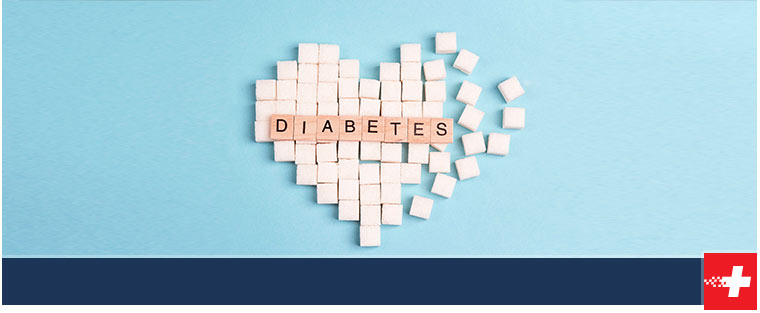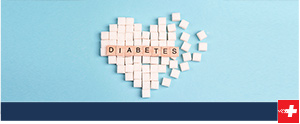 Table of Contents:
What is the best treatment for diabetes?
What are the five stages of diabetes?
What are the early warning signs of diabetes?
What is the best treatment for diabetes?

Chronic (long-term) diabetes affects how your body converts food into energy. Most of the food you eat is broken down into sugar (glucose) by your body and released into your bloodstream. Your pancreas releases insulin when your blood sugar rises. Insulin allows blood sugar to enter your body's cells to be used as energy.

Having diabetes means your body doesn't produce enough insulin or can't use it properly. Blood sugar stays in the bloodstream too long when there isn't enough insulin or when cells don't respond to insulin. That can lead to serious health problems, such as heart disease, vision loss, and kidney disease.

Diabetes cannot be cured yet, but losing weight, eating healthy food, and staying active can help. Treatment options are available, but the best treatment depends on the type of diabetes.

Diabetes type 1 is believed to be caused by an autoimmune reaction (the body attacks itself by mistake). Insulin cannot be made by your body as a result of this reaction. Diabetes type 1 affects approximately 5-10% of diabetics. Type 1 diabetes often manifests quickly with symptoms. The disease is usually diagnosed in children, teenagers, and young adults. To survive with type 1 diabetes, you must take insulin every day.

When you have type 2 diabetes, you can't control your blood sugar levels because your body doesn't use insulin well. Type 2 diabetes affects 90-95% of diabetics. In most cases, it develops over many years and is diagnosed in adults (although more and more children, teens, and young adults are being diagnosed with it).

If you are at risk, it's important to get your blood sugar checked even if you don't notice any symptoms. Lifestyle changes can help manage type 2 diabetes but for those who require additional treatment metformin is often used. Type 2 diabetes is generally treated with metformin as the first medication unless there is a specific reason not to. In addition to being effective and safe, metformin is also inexpensive. There is a possibility that it will reduce cardiovascular risk.
What are the five stages of diabetes?

In the first stage cells in muscles, fats, and liver become insulin resistant when they have trouble bringing glucose into them. This is compensated for by the pancreas, which produces more insulin, allowing blood sugar levels to remain normal.

During the second stage, also known as prediabetes, the cells become so insulin resistant that the extra insulin cannot lower blood sugar levels. Beta cell dysfunction may also be present in some cases. At this stage, blood glucose levels remain higher than normal, but not high enough to be diagnosed as diabetic.

Type 2 diabetes is diagnosed when blood sugar levels remain abnormally high. Type 2 diabetes can result in high blood sugar levels due to insulin resistance as well as beta cell dysfunction. These elevated levels can damage the body over the long term if left untreated.

A high blood sugar level can cause vascular complications in the fourth stage. It is possible to suffer severe complications as blood sugar levels remain high.

The fifth stage occurs after many years of living with diabetes and can pose even more advanced health complications.
What are the early warning signs of diabetes?

Some early warning signs of diabetes include increased thirst, frequent urination, constantly feeling hungry, and feeling constantly fatigued. Other signs include slow healing of wounds, tingling sensations, pain, or numbness of the hands or feet, itching and yeast infections, and patches of dark skin. Sometimes diabetes manifests without visible warning signs so it is important for patients to get tested if they are at risk. Patients can receive testing and treatment for diabetes at Immediate Care of Oklahoma. We serve patients from West Moore OK, Norman (HealthPlex) OK, Edmond OK, Yukon OK, I-240 & Sooner RD OK, Tecumseh OK, Norman (24th) OK, and Bethany OK.