Diabetes Management: Tips for lowering blood sugar Q&A
Diabetes management is crucial for people with diabetes to maintain their health and prevent complications. Diabetes patients frequently struggle with high blood pressure, or hypertension, which raises their risk of heart disease, stroke, and renal complications. Maintaining a healthy weight, working out frequently, eating a balanced, low-sodium diet, quitting smoking, using alcohol in moderation, and taking your medications as directed by your doctor are all important. Visit us today; our medical director,

Kevin Penwell, D.O.

, and health care professionals provide the right care at Immediate Care of Oklahoma. For more information,

contact us

or

schedule an appointment

online. We offer a range of medical diagnostic and treatment services at

convenient locations

in Oklahoma City, Ok.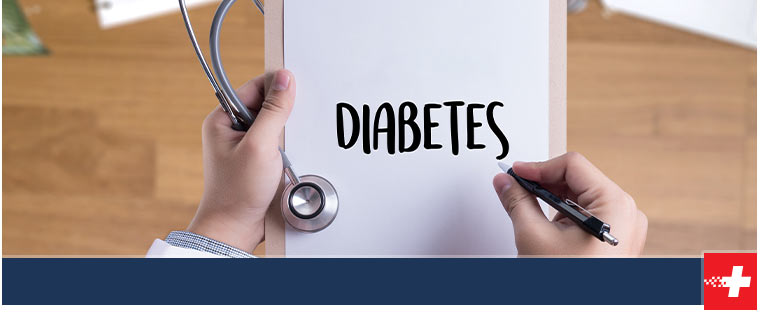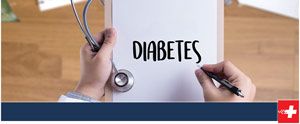 Table of Contents:
What does diabetes management include?
What causes blood sugar to be high?
What foods can lower blood sugar quickly?
How do I bring my blood sugar down quickly?
Diabetes is one of the most common chronic conditions for adults in the United States, affecting around 10% of the population. The severity of the condition can be heavily affected by whether the patient is able to properly manage their blood sugar levels. While it may take some significant lifestyle changes, for mild to moderate cases of type 2 diabetes, management just takes a bit of mindfulness regarding diet and exercise. When receiving a diagnosis for diabetes, the health care provider will ensure you understand how to best manage the condition to ensure your health and comfort, so it is up to you to implement any necessary changes to ensure that your diabetes is properly managed.
What does diabetes management include?

When being diagnosed with diabetes, your physician will ensure that you understand what is required to ensure that your disease is properly managed to live as comfortably and healthily as possible. Having your diabetes properly managed mainly consists of being aware of your blood sugar levels and knowing what to do to keep them at a healthy level or bring them back to a healthy level if they have swayed at all. Blood sugar levels are primarily influenced by your diet, so following a meal plan will help to ensure you are keeping track of what you are eating and what could be making changes in your blood sugar levels. Your doctor will also discuss with you an exercise plan as part of your diabetes management, as well as clear instructions for medications that will be used to help with management.
What causes blood sugar to be high?

Some factors that could lead to a high blood sugar level in those who are trying to properly manage their diabetes includes consuming too much food or a high quantity of foods that include lots of sugar such as carbohydrates, not exercising enough (or exercising too much), becoming dehydrated, or taking the wrong dosage of diabetes medication. Skipping breakfast can lead to a spike in blood sugar levels, and less commonly known, so can having not enough sleep as it affects the way that your body is able to process sugars throughout the day. Smoking can also make it more difficult to manage your blood sugar levels.
What foods can lower blood sugar quickly?

While carbohydrates and starchy food eaten beyond moderation can lead to elevated blood sugar levels, there are quite a few foods that have shown to provide the opposite effects, helping to manage and even lower blood sugar.

A few of these foods include:

– Broccoli
– Berries, blueberries specifically
– Nuts (almonds, pistachios, cashews)
– Squash
– Whole grains

Eating plenty of lower fat protein has proven to be one of the best dietary additions to help manage blood sugar levels as it is rich in nutrients and helps the body feel fuller, eliminating the need to consume snacks or excess food which could lead to a spike in blood sugar levels. One of the highest recommended sources of protein is seafood as they are packed with healthy fats, minerals, vitamins, and antioxidants. There are many other foods that can provide excellent taste as well are great at helping manage blood sugar levels that can easily be integrated into your diet. If you are unsure if a food you enjoy is good for your diabetes management, speak with a health care provider to check if it can be easily integrated or would be better enjoyed occasionally and in moderation.
How do I bring my blood sugar down quickly?

The absolute quickest way to lower your blood sugar levels is by administering fast-acting insulin, but this should only be taken as per the recommendations of a primary care physician. If you do not take insulin as part of your diabetes management plan, exercising is effective in lowering your blood sugar levels naturally as well. Even just going on a quick 15-minute walk can make a significant impact on your blood sugar levels if they seem to be too elevated. If you have diabetes and your blood sugar levels spike by a significant amount, more than what is normal to have your insulin administered, please seek medical attention as soon as possible.

To learn more, contact us or schedule an appointment online. We serve patients from West Moore OK, Norman (HealthPlex) OK, Norman (24th) OK, Edmond OK, Yukon OK, I-240 & Sooner RD OK, Tecumseh OK, Bethany OK and surrounding areas.