Diabetes Doctor in Yukon, OK
Immediate Care of Oklahoma serves all ages, from children to senior adults. If you are looking for a diabetes management clinic that will take care of your health and manage your diabetes? Schedule an appointment online or contact us.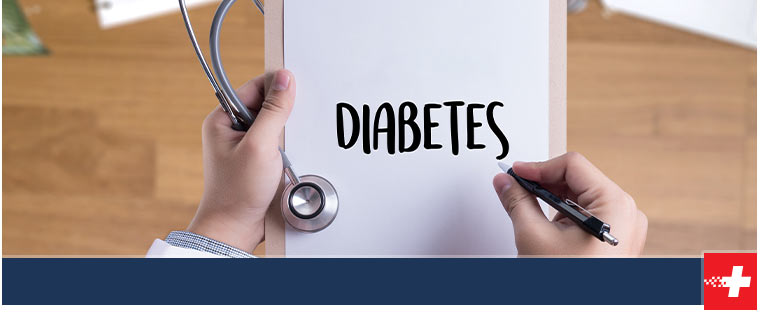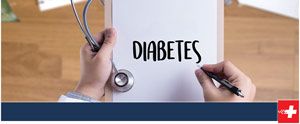 Table of Contents:
What can I expect from a diabetic doctor?
Do sugars cause diabetes?
What should my blood sugar be?
How often should diabetic patients see their doctor?
What can I expect from a diabetic doctor?

Depending on your type of diabetes, blood sugar monitoring, insulin, and oral drugs may be prescribed to you. Maintaining a healthy weight, eating a healthy diet, and getting regular exercise are also important to managing diabetes.

Type 1 diabetes is treated with insulin injections or insulin pumps, frequent blood sugar checks, and carbohydrate counting. A pancreas transplant or islet cell transplant may be an option for some people with type 1 diabetes. The majority of type 2 diabetes treatments involve lifestyle changes, blood sugar monitoring, and oral diabetes medications, insulin, or both.

Your diabetes doctor will work with you to establish a diabetes treatment plan to manage your condition and enable you to live a happy and healthy life.
Do sugars cause diabetes?

Each type of diabetes has its own main cause. It is possible to have excess sugar in the blood regardless of the type of diabetes you have. Blood sugar levels that are too high can cause serious health problems.

Depending on your blood sugar level, diabetes symptoms will vary. Diabetes, especially type 2 diabetes, can occur without symptoms in some people, especially those who have prediabetes. There is a tendency for symptoms to emerge quickly and to be more severe in type 1 diabetes.

Being overweight increases your chances of developing type 2 diabetes, even though sugar does not directly cause it. Calories from sugary foods and drinks contribute to weight gain, since your body requires fewer calories than you consume.
What should my blood sugar be?

If you are taking insulin, you may check and record your blood sugar several times a day depending on your treatment plan. You can only maintain your target blood sugar level by carefully monitoring your blood sugar levels. Blood sugar levels are checked less frequently by people with type 2 diabetes who don't take insulin.

After fasting for at least eight hours, blood sugar levels should be below 100 mg/dL. Two hours after eating, they are less than 140 mg/dL. Just before meals, levels tend to be at their lowest during the day. Most people without diabetes have blood sugar levels between 70 and 80 mg/dL before meals. 60 is normal for some people; 90 is normal for others.
How often should diabetic patients see their doctor?

Diabetes is usually well controlled by people who eat well, stay active, and monitor their blood sugar levels. It is recommended that someone with well-controlled diabetes sees their doctor every six months if their blood glucose levels are in the target range, their energy level is pretty stable throughout the day, and they are not experiencing symptoms of high blood sugar.

Symptoms of poorly controlled diabetes include low energy, high blood sugar, and even diabetes complications like numbness or tingling in the hands and feet. Patients with poorly controlled diabetes will have to see their doctor more often, it is best they discuss with their doctor the appropriate frequency of visits.

Keeping your blood sugar under control requires regular visits to your doctor and health care team if you have type 2 diabetes. It depends on how well you manage your diabetes, however, how often you should schedule these appointments.

Your doctor may test your weight, feet, and blood pressure during your regular exam to determine your "diabetes numbers" and assess your health and diabetes control.

Every year, your doctor should perform a full foot exam (checking for calluses, infections, sores, and loss of sensation), along with a blood and urine test to check your kidney function. Getting an eye exam once a year and seeing the dentist every six months are also important.

Diabetes treatment is available at Immediate Care of Oklahoma. We serve patients from Edmond OK, Norman (24th) OK, Yukon OK, Valley Brook OK, Norman (HealthPlex) OK, West Moore OK, I-240 & Sooner Rd OK, and Bethany OK.