Diabetes Doctor in West Moore, OK
Are you looking for a healthcare provider that will take your health and management of diabetes? Schedule an appointment online or contact us.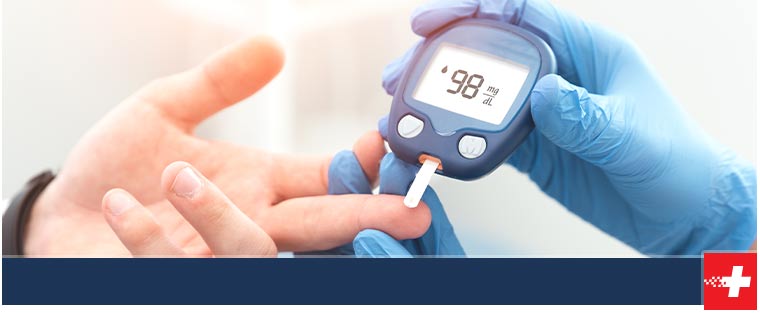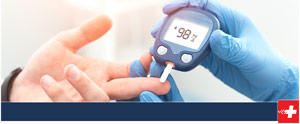 Table of Contents:
What questions should I ask my doctor about diabetes?
What happens if you miss a dose of insulin?
Why should diabetics give more care to their feet?
How often should diabetic patients see their doctor?
What questions should I ask my doctor about diabetes?

You may ask them about what the risks for diabetes are and how to be tested for it. Diabetes occurs when your blood sugar, or blood glucose, rises to unhealthy levels. By transferring glucose from your food to your cells, insulin, a hormone produced by the pancreas, provides your body with energy. If glucose is not processed properly or if enough insulin is not produced, glucose is trapped in the blood and cannot reach your cells.

You may ask your doctor what other potential health problems diabetes may cause, the list of related health issues is numerous, sometimes life-threatening. Diabetic patients may find themselves at a heightened risk of stroke, foot problems, heart disease, eye damage, kidney disease, and high blood pressure.

Ask about ways to treat diabetes, diabetes type 2 is commonly treated with diet, exercise, and medication is taken orally, or with insulin directly infused into the body. Insulin produced by the body is more effective when it is processed by oral medications. An insulin pump or syringe delivered insulin mimics the way insulin is naturally produced and distributed by the pancreas.
What happens if you miss a dose of insulin?

Type 2 diabetics have become accustomed to insulin injections as a normal part of their lives. These people can live healthy, happy lives because insulin, which is normally produced in the pancreas, regulates blood sugar levels. Diabetes can be managed effectively with insulin shots, but they must be taken on time. On the other hand, if your daily schedule differs from day to day, you might forget to take your medication.

Whatever the reason for missing your insulin dose, it's important that you act quickly. To begin with, you need to know what type of insulin you are using. It is important to remember that skipping an insulin dose may have consequences. It is common to prescribe mixed insulin to be taken once a day.

For patients taking fast-acting insulin, if they recognize they have missed their dose within an hour they should still be able to take it. If a longer period of time has passed, however, they will need to have their glucose levels checked. You will then receive instructions from your doctor on how to safely regulate your blood sugar.

Talk with your doctor about what to do if you miss an insulin dose.
Why should diabetics give more care to their feet?

If you have diabetes, you have a lot to manage: checking your blood sugar, making healthy food, exercising, taking medicine, seeing the doctor. With all that going on, your feet might be the last thing on your mind. However, daily foot care is an important part of preventing foot problems.

The majority of diabetics suffer from some form of nerve damage. It is more common for nerves in your feet and legs to be damaged than those in other parts of your body. The loss of feeling in your feet can be caused by nerve damage.
How often should diabetic patients see their doctor?

Blood sugar tests test your average blood sugar levels to determine how close they are to normal. These tests are done every three months when you're newly diagnosed, then every six months once you're stable. You should have your feet checked to determine if you have lost feeling in your feet and if you have ulcers or infections. GPs, diabetes nurses, or podiatrists can perform this test. You should see your doctor right away if you have cuts, bruises, or numbness in your feet.

There are a number of other check-ups and exams that may benefit diabetics. It's important to talk to your diabetes doctor in order to determine how often check-ups are required for you. Generally, check-ups once every six months will suffice for those who are adhering to their diabetes management plan.

Diabetes treatment is available at Immediate Care of Oklahoma. We serve patients from Edmond OK, Norman (24th) OK, Yukon OK, Valley Brook OK, Norman (HealthPlex) OK, West Moore OK, I-240 & Sooner Rd OK, and Bethany OK.