Diabetes Doctor in Tecumseh, OK
Immediate Care of Oklahoma serves all ages, from children to senior adults 7 days a week. If you are looking for a diabetes doctor that will take your health and management of diabetes? Schedule an appointment online or contact us.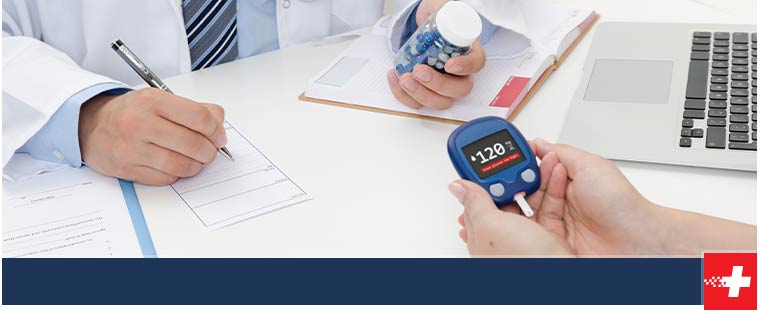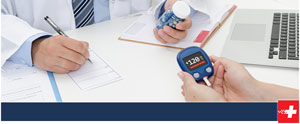 Table of Contents:
What can I expect from a diabetic doctor?
Why should diabetics give more care to their feet?
Do sugars cause diabetes?
How often should diabetic patients see their doctor?
What can I expect from a diabetic doctor?

Your diabetes doctor will discuss nutrition, exercise, and medication usage with you during your first appointment. Additionally, they will help you set achievable goals and milestones to keep you motivated.

When you visit your doctor regularly, he or she will review your current treatment plan, ask if you have any new symptoms or concerns, and check to see if your diabetes is being managed well.
Why should diabetics give more care to their feet?

With diabetes, you're more likely to have foot problems because nerve damage and reduced blood flow can cause foot problems. One in five people with diabetes seek hospital care because of it, according to the American Diabetes Association. Maintaining a healthy blood sugar level is one of the most important things you can do for your feet.

It can take longer for small cuts or sores to heal. Poor or no feeling in your feet can also result from uncontrolled blood sugar. Minor injuries may go unnoticed. You can also get cracked heels with diabetes due to dry skin on your feet. Infection is one of the biggest risks, as a small cut or crack can become infected with germs or fungus.

It is very important to take care of your feet when you have diabetes due to your increased susceptibility to foot issues. Inform your doctor as soon as possible if you suspect you have gotten an infection. By treating the disease early, the spread of the disease can be prevented. Therefore, you are more likely to avoid bigger problems.

It is possible to lose a foot or leg due to poor foot care in diabetic patients.
Do sugars cause diabetes?

Diabetes is divided into two types with different causes and necessary treatment, there are type 1 and type 2 diabetes.

Diabetes type 1 is not caused by sugar, nor is it caused by anything else in your lifestyle. When you have type 1 diabetes, your immune system destroys the insulin-producing cells in your pancreas.

In the case of type 2 diabetes, the answer is a little more complicated. Despite the fact that sugar does not directly cause type 2 diabetes, being overweight increases your chances of getting it. Sugary foods and drinks contain a lot of calories, and you gain weight when you consume more calories than your body needs.

If you put on weight due to too much sugar, you are more likely to develop type 2 diabetes. There are many factors that contribute to type 2 diabetes, and sugar isn't the only culprit.

In addition, sugar-sweetened drinks, such as canned soft drinks, have been linked to an increased risk of type 2 diabetes, which is not necessarily related to body weight.
How often should diabetic patients see their doctor?

Controlling blood sugar levels through a healthy diet, an active lifestyle, and taking medications as prescribed is often possible for people with diabetes. It is still important to have regular health checkups and tests approximately every 6 months if you are not having any trouble sticking to your treatment plan or experiencing any complications.

When you take insulin, your provider will also examine your skin for signs of insulin reactions. The lumps under the skin may be hard areas or areas where fat under the skin has formed. Additionally, your provider may check your abdomen for signs of liver enlargement. Foot and eye exams are other exams that should be conducted on diabetics fairly regularly. Tests such as a Hemoglobin A1C test will also be conducted to determine how you are controlling blood sugar over a 3-month period.

Exactly how often a diabetic patient should see their doctor will depend on the exact nature of their condition. Diabetes treatment is available at Immediate Care of Oklahoma, staff will work with each patient to determine a diabetes management plan that meets each patient's needs and goals. We serve patients from Edmond OK, Norman (24th) OK, Yukon OK, Valley Brook OK, Norman (HealthPlex) OK, West Moore OK, I-240 & Sooner Rd OK, and Bethany OK.