Confidential STD Testing Clinic Q&A
If you think you may have an STD or are currently sexually active and haven't been tested, don't be embarrassed to

book an appointment.

Visit one of our

locations

in West Moore OK, Norman (HealthPlex) OK, Norman (24th) OK, Edmond OK, Yukon OK, I-240 & Sooner RD OK, Tecumseh OK. For more information,

call us.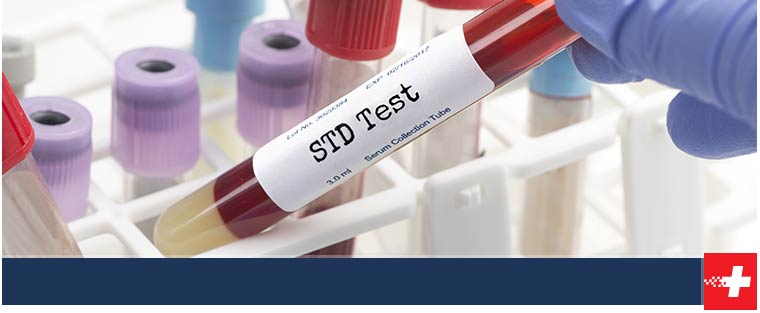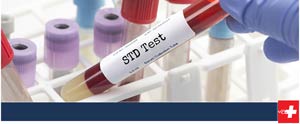 Table of Contents:
How do you test for STDs?
How soon can you see symptoms of an STD?
What should I do if I have an STD?
Sexually transmitted diseases (STDs) are common. If you are worried that you might have one, you can be tested for this. The testing that you need may depend on your own personal risk factors.
If you are sexually active and have multiple partners you have probably been told to use protection and get tested. This is important because you may have an STD and not be aware of it. In many cases, people don't see symptoms or signs.
How do you test for STDs?

The type of test you get for an STD will depend on which STD you have or suspect that you have. Testing is quick and quite easy. There is no single test for all STDs, your doctor can help decide which test or tests you will need.
 
Chlamydia and gonorrhea tests are done with a urine test, or in men, with a swab inserted into the penis. For women, they can be done with a swab from the cervix. The sample needs to be sent to a laboratory to be analyzed.
 
For HIV, syphilis, and hepatitis, a blood test is required. In the case of syphilis, either a blood sample or a swab from any sores that you may have can be used for testing. These samples will be analyzed at a lab.
 
For genital herpes, there is not a good screening test. You can have this and never show any signs, but can easily infect others.
 
In the case of HPV, which can cause cervical cancer or genital warts, there is no real test for this. Most HPV infections in men are done with a visual inspection or biopsy of a genital wart. In women, tests are done to check for abnormal cells in the cervix. This is done during the PAP test. There is also an HPV test that is done with the PAP test for women who are 30 and older.
 
In some cases, a physical exam will be done to look for rashes, warts, sores, irritation or possibly discharge. They may test sores that they find in the genital region or anus.
 
Since some STDs act alike, you need to be tested for more than one.
How soon can you see symptoms of an STD?

It will depend on which STD/STI you have gotten as to when symptoms will appear. Sometimes symptoms can appear within a few days or weeks. Sometimes they may take months or years to manifest.
 
Here is what you can expect from the most common STDs.
 
Chlamydia: Symptoms usually show after 1 to 3 weeks but may start much later.
 
Genital Herpes: Symptoms can appear as soon as 4 to 7 days. But, symptoms may not appear for months or years.
 
Genital warts: Symptoms could start within 3 weeks to many months or maybe not for years.
 
Gonorrhea: Symptoms usually appear within 2 weeks of being infected but might start much later.
 
Syphilis: Symptoms normally appear after 2 to 3 weeks.
 
HIV: Symptoms may appear in about 2 to 6 weeks. 
What should I do if I have an STD?

Finding out you have an STD can be scary and disappointing. But, don't get too upset. You will probably be okay; most people are. The best thing you can do when you learn that you have an STD is to follow your doctor's instructions. You should probably tell everyone that you have been having sex with that you have one. It's only fair and they will want to be tested and get treatment if they have gotten it.
 
Many STDs can be easily treated with medication. Some cannot, but there are ways to treat the symptoms and prevent the sharing of those STDs. If you have an STD, you can be in a relationship, have sex and live life normally. We serve patients from West Moore OK, Norman (HealthPlex) OK, Edmond OK, Yukon OK, I-240 & Sooner RD OK, Tecumseh OK, Norman (24th) OK, and Bethany OK.