Cold & Flu Treatment in Norman (24th), OK
Are You Suffering From Cold or Flu Symptoms? At Immediate Care of Oklahoma, Our Expert Team of Medical Specialists Provides Fast & Effective Cold & Flu Treatment Near You In Norman (24th), OK. Please Give Us A Call Today For More Information, or Visit Us At 800 24th Ave NW Norman, OK 73069.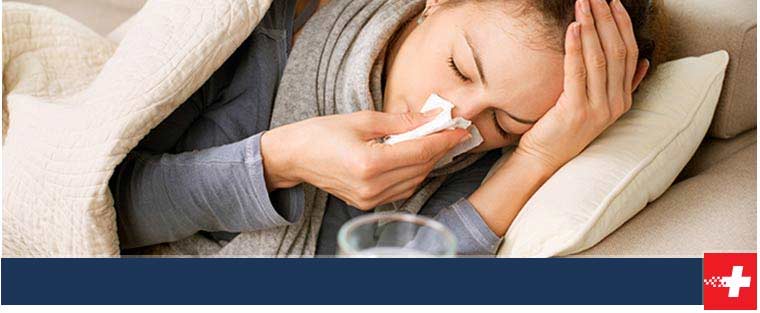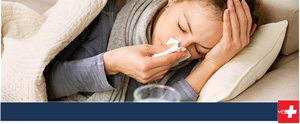 Sometimes a cold or the flu is more than just a minor nuisance, and over-the-counter medications aren't enough to relieve the symptoms. Sore throat, runny nose, congestion, and cough can become too much to handle, and when fever, headache, and muscle soreness are present too, it's just beyond acceptable! When your symptoms are excessive, come see us here at our clinic for cold and flu treatment in Norman (24th), OK.
Is it a cold or the flu?
Sometimes it can be hard to tell whether your symptoms are those of a cold or the flu. If you're experiencing a sore throat, a runny nose, congestion, and a cough, but that's it, then you've got a cold. Sometimes, but uncommonly, fever is another symptom in adults, but it can be more common with colds in children. It's important to be aware of a fever because it's also a sign of the flu. And if a newborn (a child 3 months of age or younger) has the flu with a fever, it can actually be life-threatening, so it's necessary to take the child to the ER (emergency room).
Now as for the flu, it can share the same symptoms as a cold, but the onset of symptoms might be quicker, and they'll be more severe. Some of the most common flu symptoms are sore throat, fever, headache, muscle aches, muscle soreness, congestion, and cough. Pneumonia is a common complication of the flu, especially for children, seniors, and people with heart or lung problems. If you or a loved one is experiencing a recurring fever or shortness of breath, then you should definitely go to immediate care, as this could be a sign of pneumonia.
One of the best ways to tell whether you have a cold or the flu is to take your temperature to see if you have a temperature over 101 degrees. If so, then you likely have the flu. To play it safe, you can also come to immediate care for professional diagnosis.
How long will a cold last? How long will the flu last?
Typically, a cold will last for about a week. During the first few days of having cold symptoms, you're very contagious, so try to avoid spreading your cold to your family. Instead, you can go to immediate care for treatment. If your symptoms last for longer than a week, you might have a bacterial infection which should be treated at immediate care. As for flu symptoms, they tend to improve gradually over the course of a few days, but you might feel fatigue for a week or more. Really, it never hurts to play it safe and just go to immediate care.
Do you provide cold and flu treatment in Norman (24th), OK?
Yes, we do! Immediate Care of Oklahoma has a clinic located at 800 24th Ave NW Norman, OK 73069. Here you'll have a number of cold and flu treatments available to you, such as nonprescription medications, prescription antiviral drugs, and other options. For these prescription drugs to be most effective, it's best to get treatment as soon as you start having symptoms. You can also come see us for preventative measures and get a flu / wellness shot!
Come see us today without an appointment or call us to book an appointment with us. We're open for you 7 days a week. We'll be able to address your symptoms right away and send you back home to recover quickly!