Should You Go to the ER for Cold and Flu Symptoms?
If your illness is only minor, you shouldn't visit the emergency room. You should go to the emergency room if you show urgent flu illness warning signs. Adults who experience any of the following symptoms, such as severe or ongoing vomiting, sudden disorientation, shortness of breath, pain in the chest or abdomen, or difficulty breathing, should go to the ER. At Immediate Care of Oklahoma, our

team

of medical experts is committed to providing adults and children with comprehensive, advanced emergency treatment. For more information,

contact us

now or

book an appointment

online. We have convenient

locations

to serve you in Oklahoma City, OK.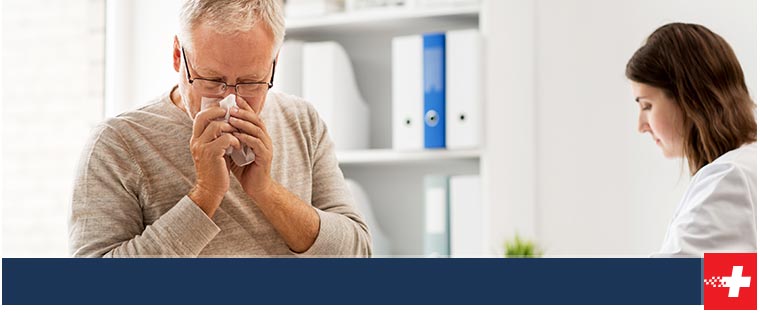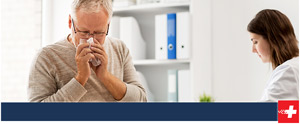 Table of Contents:
When should I be concerned about flu symptoms?
Does emergency get rid of flu?
What are the stages of the flu?
How long do the worst flu symptoms last?
Cold and flu season can be a difficult time of year. While some symptoms may seem mild, it's important to know when you should visit the ER for cold and flu-like symptoms. Immediate care of Oklahoma is here to help you decide if your symptoms warrant an ER visit.
When should I be concerned about flu symptoms?

The common cold is a virus that can cause congestion, runny nose, watery eyes, and coughing. In most cases, these symptoms aren't serious enough to warrant an ER visit. However, if you're experiencing any of the following symptoms it's important to seek immediate medical attention:

– Severe chest pain when breathing
– High fever (above 102°F)
– Wheezing or difficulty breathing
– Persistent vomiting
– Flu that comes on suddenly and gets worse quickly

In the case of a cold or flu, it's often best to start with your primary care physician. They can assess any symptoms you may be experiencing and provide advice for managing them.
 
If your symptoms do not improve with home care or if they worsen, it may be time to seek medical help. Your doctor can advise you if an ER visit is necessary and the best course of action for effective treatment.
Does emergency get rid of flu?

While an emergency room visit can provide immediate relief for severe flu symptoms, it does not necessarily "get rid of" the flu. The influenza virus is viral and usually takes its course over a period of a week or two. In the ER, healthcare professionals can manage your severe symptoms and complications, such as dehydration from persistent vomiting, or respiratory difficulties. They might also administer antiviral medications if you're in the early stages of the flu or if you're at high risk of complications. However, the primary treatment for influenza remains rest and hydration.
What are the stages of the flu?

The flu generally progresses through several stages. Initially, it presents with subtle signs like fatigue and body aches, often accompanied by a sudden fever. This stage, known as the incubation period, can last one to four days. Following this, the full-blown symptoms kick in, which include high fever, chills, headache, muscle aches, congestion, and cough. This acute phase is when the flu is most contagious. It usually peaks around day 2-3 and lasts for about a week. Over time, the intense symptoms start to subside, marking the start of the recovery phase. However, feelings of weakness and fatigue can linger for a few weeks even after other symptoms have resolved. It's crucial to remember that the stages and severity of flu can vary from person to person, and it's always best to seek advice from healthcare professionals when dealing with flu symptoms.
How long do the worst flu symptoms last?

The worst symptoms of the flu typically persist for around 2 to 5 days. However, the onset of relief varies greatly depending on the individual's overall health and immune response. During this period, patients often experience high fever, severe body aches, headaches, and extreme fatigue. While the severity of these symptoms usually diminishes after the peak phase, it's not uncommon to feel weak or fatigued for a week or more after the acute symptoms have subsided. Remember, it is important to rest and stay hydrated throughout the recovery process. However, if symptoms persist beyond a week, or get worse, it's crucial to seek immediate medical attention.

As flu season approaches, remember that Immediate Care of Oklahoma is here for you. Our dedicated team of healthcare professionals is well-equipped to provide the necessary assistance and quality care for your health concerns. If you're uncertain about your symptoms or if they progress, don't hesitate to reach out to us. You can call us or conveniently book an appointment online. Stay informed, stay safe, and remember we're just a click or call away.  We have convenient locations to serve you in Oklahoma City, OK. We serve patients from West Moore OK, Norman (HealthPlex) OK, Norman (24th) OK, Edmond OK, Yukon OK, I-240 & Sooner RD OK, Tecumseh OK, and Bethany OK.