Children's Physicals in Edmond, OK
Pediatric walk-in clinic for children's sports, school and camp physicals located at
805 W. Covell Rd 73003
. We are open 8 am – 8 pm 7 days a week. Walk-in, no appointment needed.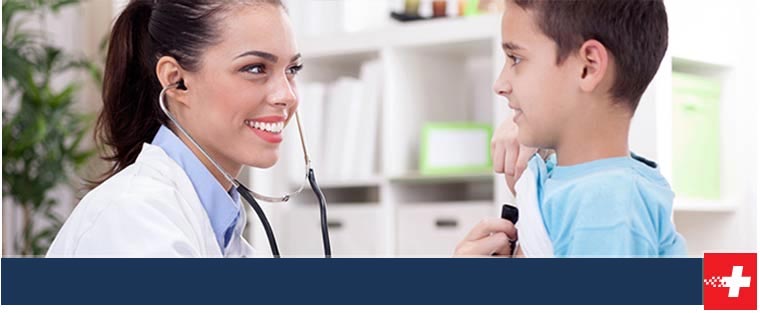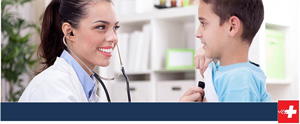 Your child's health is one of the most important factors as a parent. So when your child catches a cold or gets an injury on the playground, it is important to deal with it as soon as possible. At Immediate Care OK in Edmond OK, our team of medical professionals knows just how important it is to keep your child in great health throughout the year. From catching a cold to stressing a joint, children are very susceptible to illness and injury while at school, camp or playing sports. Keeping a child in good health does not have to be difficult however! Making sure that your child has a great doctor and receives all necessary physicals throughout the year is a great way to ensure that their health is in check.
Our walk-in pediatric clinic in Edmond, OK works to provide you and your child with a perfect medical experience as soon as you walk into our urgent care center, centrally located in Edmond and open during flexible hours to better suit your schedule. Rather than schedule an appointment to receive a physical months or weeks in advance, we provide the convenient alternative of walk-in appointments at Immediate Care OK. When your child's primary care provider is too busy with appointments, Immediate Care OK in Edmond is the perfect option.
We offer a variety of pediatric physicals at our walk-in urgent care clinic for children of all ages. These include the following:
Sports: Keeping your child's physical health in tip top shape is essential if they play sports after or during school. From soccer to track and field, a child's body can be stressed by constant physical exercise, and the necessary precautions should be taken so they do not sustain injuries later in life. By having them undergo regular physicals before the sports season begins, you can ensure that they are healthy and ready to go for every sport.
School: Interacting with other children every day can have both positive and negative effects on your child's immune system. From catching colds to pink eye, children are exposed to a number of nasty ailments that we aim to prevent at our clinic. Making sure that your child is up to date on all of their vaccinations is also an essential part of the school year physical done at our clinic.
Summer Camp: Daily or overnight summer camps are one of the most fun parts of the year for many children, but can easily turn into a headache if they have not received the proper medical attention beforehand. Having your child undergo a summer camp physical is an easy and efficient way to make sure they are in perfect health before they head out into the warm weather.
At Immediate Care OK in Edmond, we are dedicated to providing your child with a timely and efficient physical for whatever adventure they are about to embark on. We look forward to helping you and your child stay in great health this year! Walk into our pediatric clinic today for fast and efficient children's physicals in the Edmond, OK area.