Children's Doctor in Oklahoma City, OK
Looking for a Children's Doctor in Oklahoma City, OK? Expert Providers at Immediate Care Urgent Care in the Greater OKC Area Provide Top Pediatric Medical Care 7 Days a Week! Simply Call Your

Nearest Location

Today or Walk-in, No Appointment Is Needed.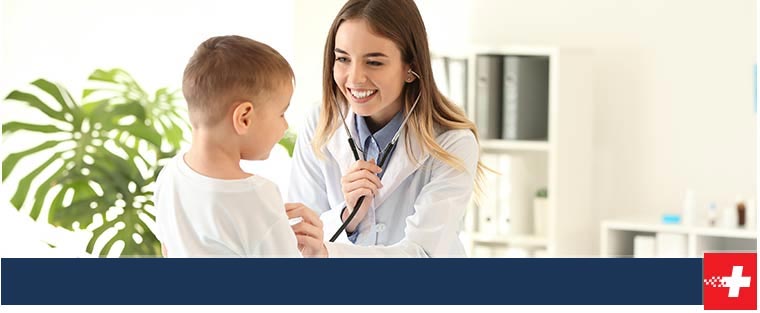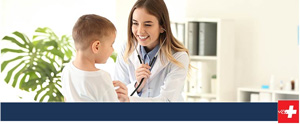 Table of Contents:
What is a children's doctor?
What conditions or diseases can my child's doctor treat?
Do you take my insurance?
Are you looking for a children's doctor in Oklahoma City, OK? Immediate Care OK offers a full range of healthcare services for children in the Oklahoma City area, including on-site radiology, lab work, urgent care, and walk-in services. By providing urgent care and primary care at the same location, we ensure that you and your child will always have access to quality healthcare when you need it most. Our highly skilled team of medical professionals are devoted to providing comprehensive, and quality care to you and your family.
What is a children's doctor?

A children's doctor, otherwise known as a pediatrician, is a physician who is specially trained to treat, care for, and diagnose illnesses in children, infants, and teenagers. Because children are smaller than adults and are constantly growing and developing, they need specialized care. In many cases, some symptoms of diseases and illnesses present differently in children than in adults, and children are at risk for different conditions than adults, children are best treated by pediatricians by uniquely trained physicians who can identify and properly treat your child.

A children's doctor will not only provide curative healthcare to your child when she is sick or hurt, but also preventative healthcare, including care for your child's mental, behavioral, and physical development as your child grows and develops.
What conditions or diseases can my child's doctor treat?

At Immediate Care Urgent Care, we can treat a variety of conditions and diseases. We offer full-service health and wellness care, including urgent care for non-life-threatening conditions such as flu or cold, broken bones or sprains, sore throats or strep throat, among others. We have on-site lab and radiology services so we can provide same-day diagnoses and treatments. We can also provide a variety of physicals, from annual checkups to sports and school physicals. We also administer several boosters and vaccinations, including flu shots, vaccinations for pneumonia and tetanus, and wellness shots, such as B-12.

Our board-certified physicians and a team of skilled nurses and medical professionals are experienced in diagnosing and treating:

• Sore throat
• Strep throat
• Flu and cold
• Earaches
• Allergies
• Asthma
• Eye infections and pink eye
• Sinus infections
• Headaches
• UTIs
• Minor burns
• Nosebleeds
• Minor breaks
• Sprains and strains
• And many more

The health and wellbeing of you and your family are our top priority, so we are proud to offer full-service medical care and healthcare to children and adults in OKC area.
Do you take my insurance?

At Immediate Care Urgent Care in Oklahoma City, we believe that all our patients should have easy access to high-quality healthcare. This is why we have worked hard to accept most national and local health insurance plans, including Blue Cross/Blue Shield, Medicare, Tricare Prime, and Aetna, to name just a few. We file all insurance claims and our friendly staff will help you figure out your co-pay, co-insurance, or deductible costs if you are unsure. Of course, if you have any questions about your insurance plan, benefits, and coverage, you can always call the customer service number for your insurance provider. They are there to help you!

At Immediate Care Urgent Care in Oklahoma City, OK, we put your child's wellbeing above all else. Therefore, we are pleased to offer all-in-one healthcare to our youngest patients, from physicals to digital x-rays, from urgent care to preventative care, all in a comfortable and relaxed atmosphere to help your child feel at ease. If you are looking for a children's doctor in Oklahoma City, please visit any one of our convenient walk-in clinics in OKC and area.