Chicken Pox Treatment Questions and Answers
Whether you have developed chickenpox as an adult or your child has caught the virus, we can provide excellent chicken pox treatment at Immediate Care of Oklahoma! For more information,

call us

! We serve patients from Edmond OK, Norman (24th) OK, Norman (HealthPlex) OK, West Moore OK, I-240 & Sooner Rd OK, Yukon OK, Valley Brook OK, and Bethany OK.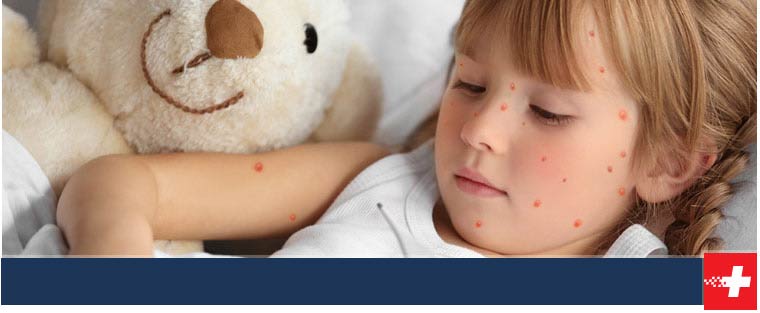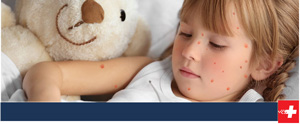 Table of Contents:
How many days will it take to recover from chickenpox?
Do's and don'ts in chickenpox?
Can we take a bath during chicken pox?
Is there a vaccine for chickenpox?
How many days will it take to recover from chickenpox?

After an initial chickenpox exposure, the infection has an extended incubation period before symptoms begin to appear of up to ten to 21 days, which means that the infected individual is highly contagious during that time. However, they are most contagious immediately before and after chickenpox symptoms appear. Once symptoms begin to emerge from a chickenpox infection, it typically takes around seven to ten days to recover from the virus entirely. Such symptoms can include any of the following:

• Body or muscle aches
• Fatigue
• Fever
• Headache
• Loss of appetite

The telltale symptoms of chickenpox are red spots that appear on the face or scalp and quickly spread down the body to the arms and legs. These spots eventually become itchy and turn into blisters. Once the blisters break, a temporary scab forms over the blisters as the skin heals.
Do's and don'ts in chickenpox?

If you or your child has chickenpox, it is important to do many of the same things you would do to help your body fight any other virus, such as getting plenty of rest and staying hydrated. It is also essential to avoid scratching or irritating the chickenpox spots that appear from the virus so that the skin can heal properly and to prevent the virus's spread. Your doctor can provide you with an ointment or medication to relieve the itching and irritation for those spots. Moreover, some treatments and medicines for other infections and viruses are not recommended with chickenpox due to possible complications and skin infections. As such, it is in your best interest to consult with a doctor before taking medication to alleviate chickenpox symptoms.

If you have any further questions on what to do and what to avoid with chickenpox, please feel free to call us! Our board-certified physicians at Immediate Care of Oklahoma would be delighted to provide you with excellent chickenpox treatment and medical advice so that you can recover quickly and prevent the spread of the infection.
Can we take a bath during chicken pox?

According to the Centers for Disease Control and Prevention (CDC), it is safe when you have chickenpox, as it can even alleviate some of the symptoms you are likely to experience with chickenpox, such as itching or muscle aches. For information on safe bathing practices with chickenpox, such as temperature range and other helpful tips, please call us at Immediate Care of Oklahoma.
Is there a vaccine for chickenpox?

There is a vaccine for the virus that causes chickenpox, known as the varicella-zoster virus (VCV). The vaccine is called the varicella vaccine but is also known as the chickenpox vaccine. The varicella vaccine is typically given to children when they are between the age of 12 and 15 months, with a booster shot given for further protection when they are between four and six years of age. The varicella vaccine is over 95% effective at preventing moderate chickenpox reactions and 100% effective at preventing severe chickenpox reactions.

We welcome you to come to Immediate Care of Oklahoma for the best chicken pox treatment around! For a walk-in appointment, visit us at 805 W Cowell Road in Edmond, Oklahoma, any day of the week from 8:00 AM to 8:00 PM. Immediate Care of Oklahoma also has clinics in Oklahoma City, Norman, and Yukon, Oklahoma.