Bronchitis Treatment in I-240 & Sooner Rd, OK
Tired of Coughing, Wheezing, Fever, and Tiredness? Our Expert Doctors at Immediate Care of Oklahoma Offer the Best Treatments for Bronchitis / Throat Infections Near You in I-240 & Sooner Rd, OK. Call Us Today or Visit Us Over at 5700 SE 74th St, Oklahoma City, OK 73135.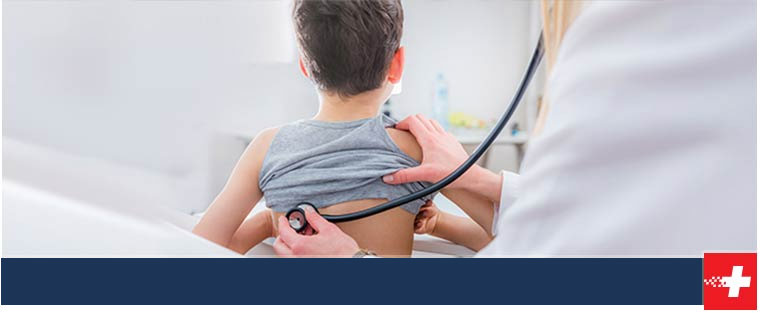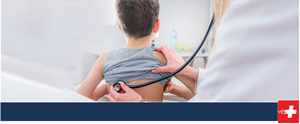 For bronchitis treatment near you, come see us here at Immediate Care of Oklahoma at I-240 & Sooner Rd, OK. We have board-certified doctors who can treat you right on the spot without the need for an appointment, and we accept most major insurances to help you cover your visit with us. You'll be treated right away and back home very quickly. If all that sounds good to you, then come see us today here at Immediate Care of Oklahoma.
What causes bronchitis?
When a patient's breathing tubes (bronchi) become inflamed, this is bronchitis. The condition is also known as a chest cold. A quick onset of bronchitis is typically caused by a viral infection, quite often the same kind of infection that causes the flu or a cold. In fact, quite often if a person is experiencing bronchitis, they just experienced a cold or another viral infection in the upper respiratory tract.
Sometimes bronchitis can be caused by a bacterial infection, which is also somewhat common. Other times allergens such as dust, fumes, chemical cleaning agents, or tobacco smoke can cause bronchitis.
How do I know if I have bronchitis?
If you believe you may have bronchitis, then you might be experiencing symptoms like headache, chest soreness, chills, wheezing, watery eyes, shortness of breath, sore throat, slight fever, achiness, tiredness, runny nose, back pain, muscle pain, and/or cough. At first, a cough associated with bronchitis will be dry, but then become a cough with more mucus.
People will experience symptoms differently, and some people might not experience symptoms other people experience. And because bronchitis shares some symptoms with many other conditions, it's always best to get proper, professional diagnosis and treatment.
How is bronchitis treated, typically?
If left untreated, bronchitis can last for up to two weeks, and the cough associated with it can linger for up to eight weeks. Another good reason to treat bronchitis right away is that it can eventually lead to pneumonia. And for patients with heart or lung disease, bronchitis can be very serious, requiring immediate medical care. The bottom line is that if you or a loved one has bronchitis, it's always best (and often necessary) to seek medical treatment right away.
Mild bronchitis can often resolve on its own, but because bronchitis is often caused by a virus, it can require professional treatment. Viral bronchitis needs to be treated in a particular way, and so does bacterial bronchitis and pneumonia. Some of the common treatments we suggest here at Immediate Care of Oklahoma include cough medicine, drinking more fluids, pain and fever relievers, air humidification, antibiotics, and others. For patients with allergies, asthma, or chronic obstructive pulmonary disease (COPD), we can provide other treatments like an inhaler and anti inflammatory drugs.
Do you provide bronchitis treatment in I-240 & Sooner Rd, OK?
Yes, Immediate Care of Oklahoma has a clinic in the area at 5700 SE 74th St, Oklahoma City, OK 73135. Here you'll be able to get diagnosis and treatment for bronchitis, and you don't even need an appointment! You can come right in for same-day service. Or you can book an appointment with us if you'd prefer to, either online or by calling us. We're open for you and anyone else in your family 7 days a week, from 8 am to 6 pm.
Come see us soon here at Immediate Care of Oklahoma for bronchitis treatment or any other common health concerns. We hope to see you soon!