Bronchitis Treatment in Oklahoma City, OK
At Immediate Care of Oklahoma, Our Board-Certified Doctors & Medical Staff Offer a Variety of Urgent Care & Walk-in Services Including Bronchitis Treatment, Cold & Flu Treatment, Sore & Strep Throat Treatment & Much More. Call One of Our 7 Urgent Care Clinics in OKC Today or Walk-in. No Appointment Is Needed!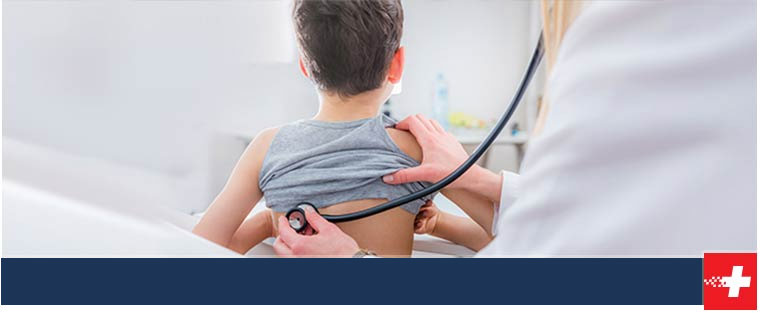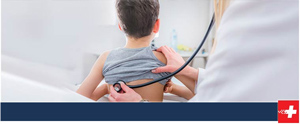 Table of Contents:
What is bronchitis?
What caused my bronchitis?
What are the symptoms of bronchitis?
How is bronchitis diagnosed at your clinic?
How is bronchitis treated?
When should I visit Immediate Care of Oklahoma?
Are you suffering from bronchitis in the Oklahoma City area? Come to Immediate Care of Oklahoma today for immediate treatment. Our board-certified doctors and staff are ready to serve you at any of our five locations. No appointment is needed, and we accept most major insurances.
What is bronchitis?

When your breathing tubes, known as bronchi, become inflamed then you are suffering from bronchitis. When they become inflamed certain changes happen including increased production of mucus. Also known as a "Chest Cold," untreated bronchitis can last up to two weeks. The cough associated with it can linger for up to eight weeks in some people.
What caused my bronchitis?

Viral infection causes, most of the time, quickly on setting bronchitis. Usually, it is the same virus that causes the flu or other colds. Bacterial infections are also not uncommon. Allergens and other things in the air can also trigger bronchitis, such as dust, fumes, chemical cleaning agents, or tobacco smoke.

Many people who suffer from bronchitis often have a cold or another viral infection in the upper respiratory tract before bronchitis sets in. This condition can be very serious for those who have heart or lung disease. A common complication to bronchitis is pneumonia.
What are the symptoms of bronchitis?

There are many symptoms of bronchitis, but not everyone will suffer the same ones, and each person may experience them differently. Symptoms include:

• Back and muscle pain
• Runny nose
• Feeling tired and achy
• Cough, first dry (nonproductive), but later with a lot of mucus
• Slight fever
• Sore throat
• Shortness of breath
• Watery eyes
• Wheezing
• Chills
• Chest soreness
• Headache

Bronchitis shares many symptoms with many other health conditions, so it is best to visit one of our Immediate Care of Oklahoma locations for a diagnosis from our doctor.
How is bronchitis diagnosed at your clinic?

More often than not, we can diagnose bronchitis through a physical exam and evaluating your health history. We may need to do additional tests to rule out more severe infections, like pneumonia. These tests can include chest x-rays, pulse oximetry readings, or in some cases we will take samples for cultures. The amount of additional testing will be determined by our doctor based on their evaluation of your health and symptoms.
How is bronchitis treated?

If bronchitis is mild in a patient, the symptoms will often resolve on their own, and patients will breathe easier given some time. In many cases, it is a viral infection, and therefore antibiotics are not effective in treating it if your bronchitis has progressed into pneumonia, which then antibiotics may be required to treat you.

Some common treatments to help alleviate your symptoms include over the counter cough medicine, drinking more fluids, common pain and fever relievers, and humidifying the air.
When should I visit Immediate Care of Oklahoma?

In many cases, bronchitis will go away on its own given some rest and home care. However, if your symptoms linger or if you feel like you are getting worse, you should visit one of our clinics immediately. You should also consider a trip to our urgent care center if you are over the ages of 65, pregnant, or if you have a weakened immune system. Patients with these conditions need additional monitoring.

Immediate Care of Oklahoma has five locations in the Oklahoma City area and are staffed with board-certified doctors and experienced staff. We accept most major insurances and have self-pay options available for the uninsured. Do you have questions about bronchitis treatment? Call any of our locations today for more information!