Bronchitis, Pneumonia and Asthma Treatment Clinic in Yukon, OK
Any condition that affects your breathing is difficult to deal with. Sometimes it can be serious, if you or a loved one is suffering from difficulty breathing, and you're sure the issue is minor, then come see us right away. We can see you today without the need for an appointment.

Call us

for more information.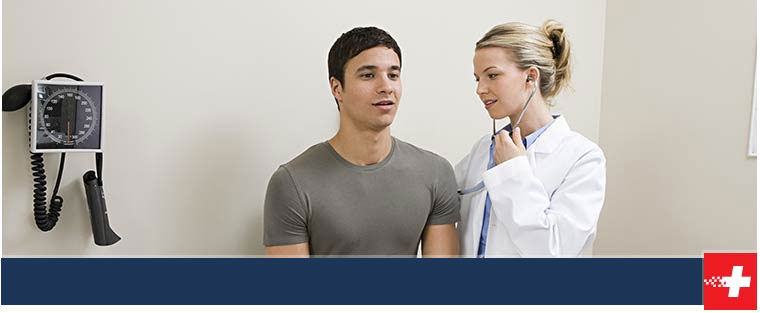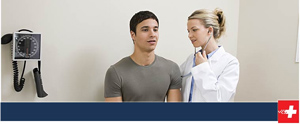 Table of Contents:
What are the symptoms of bronchitis? How is bronchitis treated?
How is asthma treated?
What about pneumonia? How is pneumonia treated?
Do you offer bronchitis, pneumonia, and asthma treatment in Yukon, OK?
What are the symptoms of bronchitis? How is bronchitis treated?

Bronchitis, pneumonia, and asthma can have similar symptoms, but they're very different. With bronchitis, the airway becomes inflamed which makes it difficult for air to go into the lungs. Symptoms like shortness of breath, low fever, wheezing, coughing, and chest tightness are common. It's also common to produce a lot of mucus.

Some viruses or environmental factors, like pollution, can cause bronchitis. Acute or chronic bronchitis can affect a person. Often, the culprit with acute bronchitis is a virus, so the best treatments tend to be rest, drinking lots of fluids, and pain relievers. Chronic bronchitis, though, should be treated with a bronchodilator which is a type of medication that relaxes the airways to ease breathing. This medication is taken via an inhaler. A steroid can be taken via an inhaler too, or in pill form, and it can help in many cases. Similar medications can work for asthma as well.
How is asthma treated?

Just like with bronchitis, with asthma, the airway becomes inflamed, so the symptoms are similar. However, the causes are different, as asthma is caused by gene changes or environmental triggers like pollen or dust in the air. Exercise can trigger asthma symptoms too.

Chronic bronchitis and asthma can be treated similarly. The goal with treatment is to open up the airway to help the patient breathe more easily, and this can be accomplished with the use of bronchodilators, steroids, and/or beta agonists, usually delivered via an inhaler. Sometimes allergy shots can help a patient if his or her asthma or bronchitis is triggered by allergies.
What about pneumonia? How is pneumonia treated?

They share similar symptoms, but bronchitis, asthma, and pneumonia are distinct from one another. The three conditions can be connected to one another, however. Chronic bronchitis or asthma can make a patient at greater risk for developing pneumonia. One of the possible treatments for asthma is a corticosteroid, but this may actually increase the risk of developing pneumonia.

The good news is that most cases of pneumonia can be treated and cured pretty quickly. Often all that's necessary is rest, drinking fluids, and using over-the-counter or prescription meds. Sometimes antiviral medication can be useful in treating viral pneumonia, while other times antibiotics (for bacterial pneumonia) are necessary. However, treatment can be complicated for patients with other health problems, or who are under 5 years old or over 65 years old. Also, in some cases of severe pneumonia, hospitalization is necessary. Mild cases, though, as well as most cases of asthma and bronchitis, can be handled easily by an urgent care clinic like ours.
Do you offer bronchitis, pneumonia, and asthma treatment in Yukon, OK?

Yes, we do! Immediate Care of Oklahoma in Yukon can provide any kind of treatment for any minor cases of bronchitis, pneumonia, or asthma. We can take on patients of any age, both young and old, and no appointment is necessary for you to see a doctor. Just come by our clinic today at 10616 US Highway 66 Suite 100 Yukon, OK 73099. We're open for you 7 days a week, 8 am to 8 pm!