What Is the Best Treatment for Allergic Asthma?
Immediate Care of Oklahoma offer allergic asthma care 7 days a week, 12 hours a day, and can offer various treatments for patients with allergic asthma. If you or someone else would benefit from our care, then

reach out

to us today.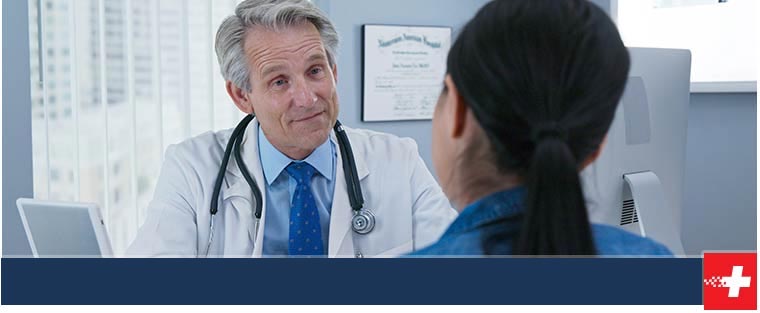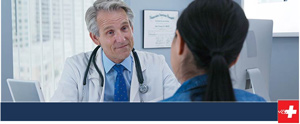 For some of us, the only allergic symptoms we ever get are watery eyes or coughing fits, but for others, the issues they have to worry about are respiratory complications and an asthma attack. Allergic asthma is difficult to deal with, but Immediate Care of Oklahoma can help. We offer care 7 days a week, 12 hours a day, and can offer various treatments for patients with allergic asthma. If you or someone else would benefit from our care, then reach out to us today.
What is allergic asthma?
As the most common type of asthma, allergic asthma affects many kids and adults worldwide. A person with allergic asthma will have airways that are very sensitive to allergens, and once they enter the body, the immune system overreacts, the muscles in the airway tighten, the airway becomes inflamed, and the person's breathing is restricted. An asthma attack can occur too, and this can be very serious and even fatal. Allergic asthma is indeed very common, and so are the allergens that can cause it.
After a person with allergic asthma breathes in an allergen like animal dander, a pollen, mold spores, or dust mites, he or she experiences symptoms like coughing, wheezing, shortness of breath, chest tightness/pressure/pain, and others. Exercise, smoke, dust, and even strong smells can complicate allergic asthma. Because allergens and allergic triggers are everywhere, it's important for a patient to avoid them as much as possible, but also to seek professional care.
What can I do about allergic asthma?
One of the best things you can do if you believe you or a loved one has allergic asthma is to see a professional like one of ours here at Immediate Care of Oklahoma. A professional can provide an allergy test, like a skin prick test or a blood test, and this will indicate which substances you're allergic to. After you know what you're allergic to, you can more easily avoid the allergens.
For instance, if it turns out that a particular pollen is causing your allergies and asthma symptoms, it might be best for you to stay indoors during times of the year when pollen counts are high. Dusting the home more often, controlling indoor humidity, getting an air purifier—one or more of these might also help in your particular case. However, it's difficult to avoid allergens all the time, and allergic asthma can be very serious, so it also needs professional care.
What do doctors do for allergic asthma?
It's important for a person with allergic asthma to have allergy and asthma medications available whenever he or she might need them, like during an asthma attack. A nasal allergy medication may help some patients, and so can a saline rinse or a decongestant nasal spray. Sometimes it's necessary for a patient to get a stronger antihistamine, a prescription steroid spray, or a bronchodilator. An inhaled steroid can reduce inflammation, and a bronchodilator can help to open up the airways. You've likely heard about or seen these treatments before, as they're delivered via an inhaler.
You might also want to ask the doctor about allergy shots. These shots can help your body become more accustomed to allergens so the body won't overreact to them anymore or as much. Some injectable medications may help too, like Xolair.
As you can see, there are many different allergic asthma treatment options. One of them will very likely work well for you, and you'll be able to find out during a simple appointment here at Immediate Care of Oklahoma. We can diagnose allergic asthma, treat it, and be available to you whenever you might need our urgent care services, 7 days a week, 12 hours a day. To book that appointment with us or to see us for a same-day appointment, please see our Locations page for the clinic nearest you and its contact information/address. We look forward to seeing you soon!