Asthma Treatment Questions and Answers
Immediate Care of Oklahoma provides exceptional asthma treatment services! Feel free to

call us

or

request an appointment

online. We have convenient

locations

to serve you in Oklahoma City, OK.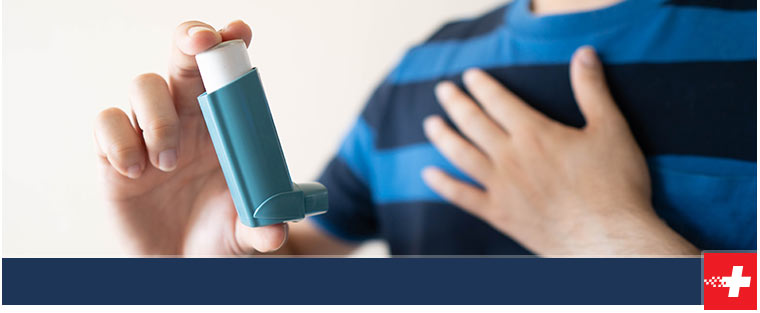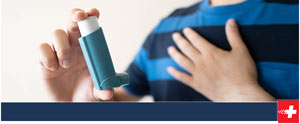 Table of Contents:
What is Asthma?
What are the Main Causes of Asthma?
What are the Main Symptoms of Asthma?
How is Asthma Treated?
Can Asthma be Cured?
Breathing is such an inherent function that most of the time, we are not even aware of it. Because of its autonomic capabilities, breathing is often taken for granted until it no longer becomes easy. Asthma is one of the most common respiratory conditions that affects how we breathe, often resulting in shortness of breath, rapid breathing, chest tightness, and coughing. It is a chronic inflammatory condition and can cause the airways to restrict, narrowing the passages of airflow in and out of the body.
What is Asthma?

Asthma is a chronic inflammatory condition that affects the respiratory tract, including the bronchi and lungs. During an asthmatic episode, the airways become inflamed and constrict, making it harder to breathe. This often results in rapid breathing, shortness of breath, wheezing and coughing. Asthma is one of the most common chronic conditions in the world and affects approximately 25 million people in the United States, just less than 8 percent of the population.
What are the Main Causes of Asthma?

The cause of asthma is not clearly understood; scientists and researchers are still trying to figure out why some people develop asthma and others do not. Most medical professionals believe it is probably due to a combination of environmental and genetic factors. What is better understood are asthmatic triggers, which are exposures to various irritants and substances that trigger allergies, also known as allergens. These include:

– Airborne allergens, such as:
– – pollen
– – dust mites
– – mold spores
– – pet dander
– – particles of cockroach waste
– Respiratory infections, such as the common cold
– Physical activity
– Cold air
– Air pollutants and irritants, such as smoke
– Certain medications, including:
– – beta blockers
– – aspirin
– – non-steroidal anti-inflammatory drugs, such as ibuprofen or naproxen sodium
– Strong emotions and stress
– Sulfites and preservatives added to shrimp, processed foods, dried fruit, beer and wine
– Gastroesophageal reflux disease (GERD)
What are the Main Symptoms of Asthma?

The main symptoms of asthma are:

– Wheezing
– Shortness of Breath
– Cough
– Blue Lips or Fingernails
– Chest Pain
– Chest Tightness
– Dyspnea (Difficulty Breathing)
– Fatigue
– Rapid Breathing
– Trouble Sleeping
How is Asthma Treated?

The main goal of asthma treatment is to improve breathing, reduce symptoms, and increase the ability to participate in physical activities. The two main ways to achieve this are through quick-relief medicines and long-term control medicines. Quick-relief medicines are used to manage symptoms if they worsen and should be taken as soon as symptoms arise. Long-term control medicines are used on a daily basis, even if no symptoms are present. Most asthma treatment plans include a combination of these medicines, which work together to reduce symptoms and improve quality of life for asthmatic patients.

Quick-relief medications are also known as bronchodilators because they open or dilate the muscles in the airways known as bronchi, and help them relax. There are several types of long-term control medications, including corticosteroids, immunomodulators, leukotriene modifiers, and long-acting beta-agonists (LABAs).
Can Asthma be Cured?

While there is no known cure for asthma, it has been known to go away in some patients. This is most commonly observed in cases of childhood asthma that disappear as the individual enters into adulthood. The exact reason for this is not well-understood, but could be related to physiological changes or even environmental changes.

At Immediate Care of Oklahoma, we are dedicated to providing you with all of your asthma-related needs. Our kind and compassionate professionals are experienced in treating asthma and can help you breathe better for a better quality of life. We do not require an appointment for asthma treatment, simply walk-in to any one of our seven locations: we have one in Edmond, OK; one in Tecumseh, OK; one in Yukon, OK; two in Norman, OK; and two in Oklahoma City, OK. We look forward to serving you! We serve patients from West Moore OK, Edmond OK, Norman (HealthPlex) OK, Norman (24th) OK, Yukon OK, I-240 & Sooner RD OK, Tecumseh OK, and Bethany OK.