4 Questions to Ask About Pediatric Urgent Care
Pediatric urgent care centers provide immediate evaluations, management, and care to children who are significantly ill or wounded, focusing on rapid assistance at affordable costs. When your child may require specialized pediatric care at Immediate Care of Oklahoma,

Kevin Penwell (D.O.)

and his experienced team provide comprehensive pediatric services. For more information,

contact us

or

schedule an appointment

online. We have

convenient locations

to serve you.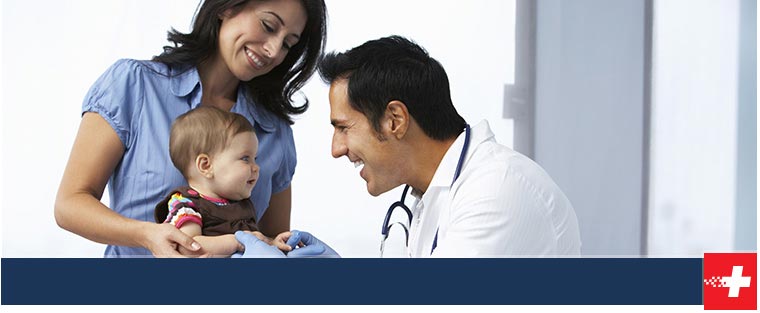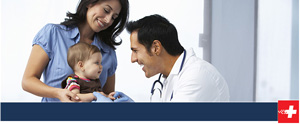 Table of Contents:
Can I just walk into urgent care?
When should you go to the ER or urgent care?
How can an urgent care clinic care for my children?
How do I prepare for my child's visit?
Urgent care clinics are more often than not the right place to go for treatment of all minor injuries and illnesses, providing convenient, affordable care to ensure that good quality medical services are accessible for patients of all ages.
Can I just walk into urgent care?

Many urgent care clinics will offer medical care on a walk-in basis to allow accessible health care for those who were unable to schedule an appointment in advance or whose health condition was entirely unplanned and requires medical attention right away. However, this quickly results in long waiting times in clinic waiting rooms, which is why some urgent care clinics have also started to offer virtual waiting lines to allow patients to wait for their turn to see a healthcare provider from the comfort of their own homes. Additionally, many urgent care clinics will offer same-day appointments, ensuring that you can see a health care provider within 12 to 24 hours for those who have conditions that do not require immediate attention while ensuring that the clinic is sufficiently staffed depending on the timing of appointments. It is recommended that individuals familiarize themselves with the different services provided by their nearby urgent care clinic to ensure that they can access necessary urgent care as conveniently and quickly as possible.
When should you go to the ER or urgent care?

When suffering from an unexpected or unplanned health condition, it can be tricky to determine which type of medical care center would be best suited for treating your specific condition. Typically speaking, patients can treat the emergency room as the place to go if they are suffering from a severe health condition that is either life- or limb-threatening or will potentially require emergency surgical procedures to ensure their safety. This accounts for a small fraction of the unplanned medical conditions that often arise, making an urgent care clinic more than qualified to treat the vast majority of other health scares. Any minor injury or illness that requires medical attention within 12 to 24 hours to prevent the condition from worsening or that is causing substantial discomfort or pain in the patient can most likely be sufficiently treated at an urgent care clinic.
How can an urgent care clinic care for my children?

Urgent care clinics can provide treatment for the majority of minor injuries and illnesses for patients of all ages, making them a great option for children as they end up being more susceptible to catching illnesses that are being passed around school or incurring an injury from participating in sports. Some urgent care clinics will offer pediatric services so it is recommended that parents research their nearby clinics to ensure that they will be able to have access to convenient pediatric care. It is also common for urgent care clinics to offer primary care services such as physical examinations, immunizations, and treatment of health conditions that are less urgent but still require medical interventions, making them a convenient option for children who are in school and have more complex scheduling restrictions or for parents who are unable to take the time off work to take their child to see a primary care physician in the middle of the weekday.
How do I prepare for my child's visit?

When planning a trip to an urgent care clinic for your child, the preparation for the visit will be more about ensuring that your child can be as comfortable as possible, whether that means bringing a specific comfort item for them to hold during the visit, encouraging them to ask questions if they want to and to provide them with reasonable expectations to help them feel more at ease. If you have multiple children, it is often recommended to find a sitter for the other children so that you do not need to worry about all of them at the clinic and can focus on the one child that requires care. It is also important to bring a list of any medications or health conditions that your child has, as well as to have any relevant information regarding family history if applicable to the situation. Urgent care clinics that specifically offer pediatric care are often better suited for ensuring the comfort of children with more child-friendly examination rooms and waiting rooms. 

Dr. Kevin Penwell (D.O.) offers pediatric urgent care at Immediate Care of Oklahoma. Our child-friendly medical approach has been shown to help children relax and receive proper care for their ailments. For more information, contact us or schedule an appointment online. We have convenient locations near you in Oklahoma City, OK. We serve patients from West Moore OK, Norman (HealthPlex) OK, Norman (24th) OK, Edmond OK, Yukon OK, I-240 & Sooner RD OK, Tecumseh OK, and Bethany OK.