Arthritis Treatment Questions and Answers
At Immediate Care of Oklahoma, our doctors are proud to provide arthritis treatment to our patients. For more information, call us now. We have 7 convenient locations to serve you in Oklahoma City, OK.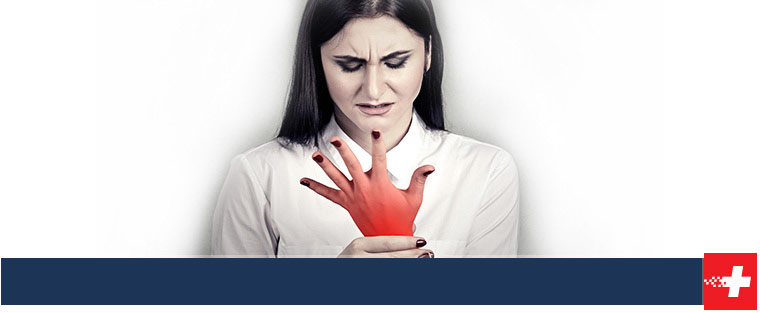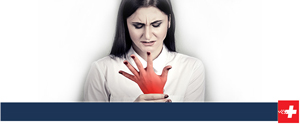 Table of Contents:
What does arthritis feel like?
What causes arthritis?
What causes arthritis to flare up?
Is there an Arthritis Specialist in Oklahoma?
Arthritis is a common, that is why here at Immediate Care we offer treatment for those dealing with arthritis and looking for convenient and high-quality treatment options.
What does arthritis feel like?

In general, arthritis pain can be felt as aching, burning, dull, grinding, sharp, or throbbing. However, arthritis pain and discomfort can vary between people and according to the type of arthritis that an individual has. As such, there are some differences in the way that osteoarthritis (OA), rheumatoid arthritis (RA), and psoriatic arthritis (PsA) are experienced, which is outlined in the following:

Osteoarthritis:

• Aching pain deep into the joint
• Limited range of motion in the joint
• Joint inflammation and pain that affects your gait and posture
• Pain that improves with rest and worsens throughout the day
• Radiating pain through your buttocks, groin, or thighs
• Sensation of bones catching or scraping when moving the joint
• Stiffness in the joint, experienced most significantly after resting the joint

Rheumatoid arthritis:

• Aching and weak muscles
• Depression and fatigue
• Gland swelling
• Heat and soreness in the joints
• Joint pain that occurs on both sides of the body and gets worse after sitting for extended periods
• Loss of appetite
• Pain that ebbs and flows
• Significant joint stiffness in the morning that lasts for at least one hour
• Slight fever
• Weight loss

Psoriatic arthritis:

• Back and shoulder pain
• Chest and rib pain
• Fatigue
• Joint stiffness and pain on both sides of the body
• Nail pitting or separation
• Swelling in the joints, fingers, and toes
What causes arthritis?

The various types of arthritis also have different causes, as rheumatoid arthritis and psoriatic arthritis are autoimmune disorders, while osteoarthritis is a degenerative disease.

Osteoarthritis is caused by wear and tear in the cartilage that protects your joints from the pressure and shock that occurs when you move your joints. The cartilage around your joints can wear down due to infection, injury, or repetitive strain.

As an autoimmune disorder, rheumatoid arthritis occurs when your immune system attacks the synovial tissues, or synovium, that line the inside of the joint capsule. The normal function of the synovium is to produce a fluid that nourishes the cartilage and lubricates the joint. The initial cause that triggers the autoimmune response with RA is not fully understood. Still, some factors appear to trigger its onset, such as bacterial or viral infections, including the Epstein-Barr virus or periodontal disease, obesity, smoking, and trauma or injury to a joint or ligament.

Psoriatic arthritis is also caused by an abnormal immune response that attacks healthy cells and tissue, causing joint inflammation and excessive skin cell production. Like RA, the cause of psoriatic arthritis is also not fully understood, although genetic and environmental factors appear to trigger its onset in many cases.
What causes arthritis to flare up?

Arthritis can flare up due to several different causes, depending on the person and the type of arthritis. Some common triggers of osteoarthritis flare-ups include trauma to the joint, overdoing a particular activity, bone spurs, cold weather, changes in atmospheric pressure, stress, an infection, repetitive strain, or weight gain. Flare-ups of rheumatoid arthritis are often caused by infections, poor sleep, overexertion, or stress. Common triggers of psoriatic arthritis include bacterial infections, injuries to the skin, allergies, stress, certain medications, smoking, alcohol consumption, and weather changes.
Is there an Arthritis Specialist in Oklahoma?

At Immediate Care of Oklahoma, we have several doctors who have an abundance of experience treating the different types of arthritis. With that in mind, if you are looking for an arthritis specialist in Oklahoma, we welcome you to come to one of our seven clinics located in Edmond, Norman, Yukon, and Oklahoma City, OK, for a walk-in appointment. You can also schedule an appointment in advance through our website or by giving us a call!

We serve patients from West Moore OK, Norman (HealthPlex) OK, Norman (24th) OK, Edmond OK, Yukon OK, I-240 & Sooner RD OK, Tecumseh OK, and Bethany OK.