Ankle Sprain Treatment in Oklahoma City
Immediate Care Urgent Care of OK Locations in OKC Are Open 8AM – 8PM Monday through Sunday. Our Doctors and Medical Professionals Provide Ankle Sprain Treatment with No Appointment Necessary.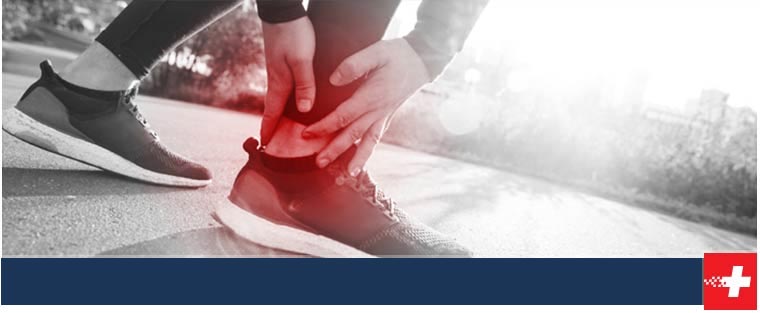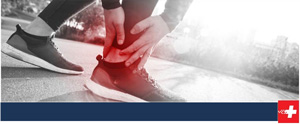 Table of Contents:
What is an ankle sprain?
What happens during an ankle sprain?
Symptoms of an Ankle Sprain
Treating An Ankle Sprain
Have you sprained your ankle in the Oklahoma City area? You may think this painful injury requires an immediate trip to the emergency room or perhaps you might try to tough it out for a few days until your primary care physician is available. You don't have to choose either of those choices. Instead, visit the board-certified doctors at Immediate Care Urgent Care in OKC. Together with our experienced staff, we can examine your ankle injury to determine if you have suffered a sprain. We'll stabilize your injury and educate you on the best at home care to get you completely recovered as quickly as possible. No appointment is ever needed to visit our medical clinic.
What is an ankle sprain?

Spraining your ankle is not an uncommon injury, especially if you are very active or play a sport. Sprains, like most injuries, range in severity from mild to severe. It depends on how many and how severely ligaments are damaged.
What happens during an ankle sprain?

Your ankle has many ligaments that attach muscles to bones. Ligaments are little bands of flexible tissue that help hold together your ankle joint. When these ligaments are stretched beyond their typical capacity, a sprain occurs. This typically happens when a joint or limb is quickly turned into a different direction or gets twisted in an unusual position. Sprains are very common in joints, like your ankle.
Symptoms of an Ankle Sprain

Typically, the symptoms of an ankle sprain will range from mild to severe.

Mild Ankle Sprain: The ligaments in your ankle have been stretched, or they have developed a slight tear. You will find small amounts of tenderness and swelling, but you can still put some weight on your ankle.

Moderate Ankle Sprain: Your ankle ligaments have torn, but have not completely ruptured. Your ankle will be painful, tender, and difficult to move. It will be swollen, and you could see deep bruising and discoloration from bleeding. Your ankle will be very unsteady when you put weight on it.

Severe Ankle Sprain: One or more ankle ligaments have torn completely. Your ankle will not be able to move as usual or hold weight. Expect it to be very swollen and likely discolored. Severe Ankle Sprains may be impossible to distinguish from a dislocation or a fracture. An X-ray is likely needed to check for fractures.
Treating An Ankle Sprain

Immediately treating an ankle sprain it is critical to prevent long-term or lingering problems. You should come right away to Immediate Care Urgent Care of OK if you suspect you have suffered a moderate or severe ankle sprain. Untreated, you could develop long-term joint weakness or pain.

Most ankle sprains are cared for using the RICE treatment method. RICE stands for Rest, Ice, Compression, Elevation. This method is very effective in the first 24 to 48 hours after an injury to reduce swelling and pain.

Visit Immediate Care Urgent Care of OK today if you have suffered an ankle sprain in the Oklahoma City area! We have five locations to pick from, and no appointment is ever needed to see one of our doctors. We accept most major insurances and have self-pay options available for the uninsured.

We look forward to meeting you and helping you recover quickly from your ankle sprain.