Allergic Reaction Treatment Questions and Answers
If you have an allergic reaction, come to Immediate Care of Oklahoma. We are experienced in treating allergic reactions and can help you recover more quickly. For more information,

call us

now or

schedule an appointment

online. We have convenient

locations

to serve you in Oklahoma City, OK.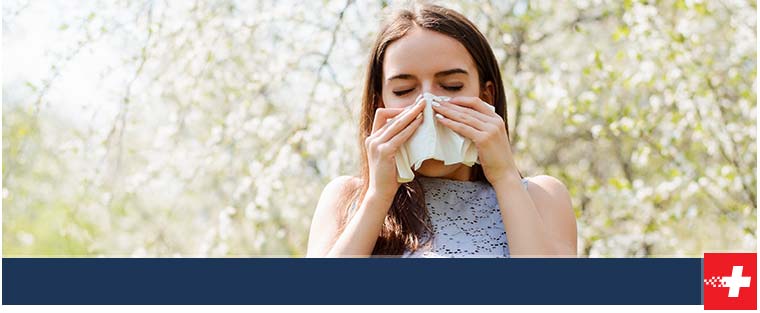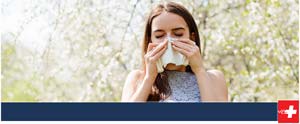 Table of Contents:
How Do You Know If You Are Having an Allergic Reaction?
How Long Does an Allergic Reaction Last?
What are the Different Types of Allergic Reaction?
What are the Symptoms of an Allergic Reaction?
Allergies are an immune response to a seemingly harmless substance, known as an allergen. Common allergens include eggs, peanuts, shellfish, bee or wasp venom, mold, and mildew. Normally, these substances would not cause a reaction in someone, but can cause a mild or severe allergic reaction in someone with a sensitivity. Mild allergic reactions include minor skin rashes, and severe allergic reactions can induce anaphylaxis, which is serious and can be life-threatening. Fortunately, there are many effective treatments for allergic reactions that can help patients take control of their life.
How Do You Know If You Are Having an Allergic Reaction?

There are many signs and symptoms that indicate an allergic reaction, and range from mild to severe, including:

• Hives (raised, itchy, and often red bumps)
• Watery, itchy eyes
• Sneezing and an itchy throat
• Swollen tongue and/or lips
• Face swelling
• Anaphylactic shock, a severe and potentially life-threatening condition that often includes swelling of the mouth and airways, hives, vomiting, and trouble breathing
How Long Does an Allergic Reaction Last?

Allergic reactions can last for varying lengths of time depending on the severity of the reaction and the type of allergen exposure. In some cases, they may take a few hours to a few days to disappear, but if the exposure to the allergen continues, such as during a spring pollen season, allergic reactions may last for longer periods, from weeks to months. Even with prompt and proper treatment, some allergic reactions may take several weeks to go away.
What are the Different Types of Allergic Reaction?

There are four main types of allergic reactions, Type I, II, III, & IV. Types I, II, and III are considered immediate reactions because they occur within 24 hours of contact with an allergen, whereas Type IV is considered delayed as it takes longer than 24 hours to show symptoms. The four types are:

• Type I (Anaphylactic Reactions): Type I reactions are caused by proteins called IgE antibodies produced by the immune system in response to the allergens such as animal dander, pollen, or certain foods. This causes the release of histamine and other chemicals which results in inflammation and swelling. Examples of type I allergic reactions include: allergic rhinitis; bronchial asthma; food allergies; allergic dermatitis; allergic conjunctivitis (eye inflammation); and anaphylaxis (allergic shock).

• Type II (Cytotoxic Reactions): This type of allergic reaction causes the release of proteins called IgG and IgM antibodies which damage cells by activating a component of immunity called the complement system. Type II allergic reactions can be seen in certain conditions like: immune thrombocytopenia; autoimmune neutropenia; and autoimmune hemolytic anemia.

• Type III (Immune Complex Reactions): Type III reactions also cause the release of the IgM and IgG antibodies. These antibodies react with the allergen to form antigen-antibody complexes, which are responsible for the reaction. Type III allergic reactions can be seen in: lupus; serum sickness; and Arthus reaction.

• Type IV (Cell-Mediated Reactions): As they occur after at least 24 hours of exposure to the allergen, type IV allergic reactions are also called the delayed type of hypersensitivity or allergic reactions. These reactions typically take 48-72 hours or longer to appear after contact with the allergen and are associated with many long-term infectious diseases, such as tuberculosis and fungal infections. Certain skin sensitivity reactions may also belong to this type, especially sensitivities to metals.
What are the Symptoms of an Allergic Reaction?

The typical symptoms of allergic reactions are:

• Itching
• Skin rash, redness or hives
• Sneezing
• Running/blocked nose
• Swelling of lips and tongue
• Difficulty in breathing
• Wheezing or noisy breathing
• Coughing
• Itchy, red eyes
• Watering from the eyes
• Swelling of limbs 
• Nausea/vomiting
• Dizziness

At Immediate Care of Oklahoma, we are dedicated to providing you with all of your allergy needs. We do not require an appointment for allergic reaction treatments, simply walk-in to any one of our seven locations: we have one in Edmond, OK; one in Tecumseh, OK; one in Yukon, OK; two in Norman, OK; and two in Oklahoma City, OK. We look forward to serving you! We serve patients from West Moore OK, Norman (HealthPlex) OK, Edmond OK, Norman (24th) OK, Yukon OK, I-240 & Sooner RD OK, Tecumseh OK, and Bethany OK.