Abscess and Cellulitis Questions and Answers
Our doctors at Immediate Care of Oklahoma are pleased to provide our patients with abscess and cellulitis treatment. For more information,

call us

now. We have

7 convenient locations

to serve you in Oklahoma City, OK.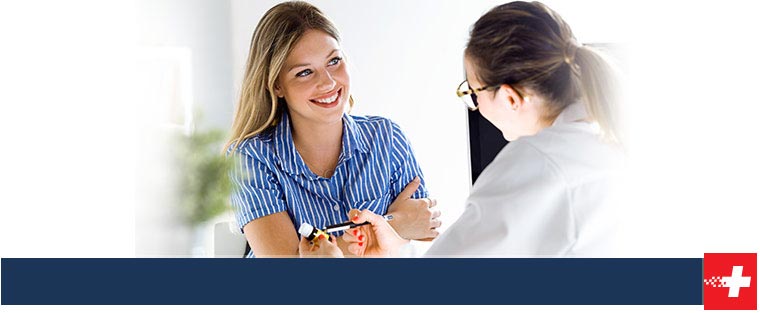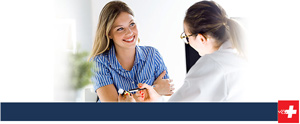 Cellulitis is a serious infection that can spread rapidly throughout the body and lead to life-threatening or life-altering complications if not treated early. Abscesses are pus-filled lumps on the skin that cause significant pain and often occur alongside cellulitis. With that being said, if you are experiencing either an abscess or cellulitis, it is important to seek medical attention.
What is the difference between an abscess and cellulitis?
Cellulitis is an infection that occurs within the skin and the tissues directly beneath the skin, while an abscess is a collection of pus within the skin or the tissues directly beneath the skin. In general, cellulitis appears as an expanding red rash, while an abscess looks like a large boil underneath the skin.
With that in mind, an abscess can occur as a symptom of cellulitis, but they are not the same thing. An abscess can also occur due to several other types of infections. As a result, the presence of an abscess does not immediately indicate cellulitis. However, since cellulitis is a serious illness that can spread rapidly, it is important to have any abscess evaluated by a medical provider.
The symptoms of cellulitis are as follows:
Fatigue
Fever and chills
Dizziness or light-headedness
Dull pain
Expanding redness of the skin
Muscle aches
Painful, swollen, and warm rash that possibly blisters and scabs
Shaking
Sweating
Swelling in the glands and lymph nodes
An abscess typically has the following symptoms:
Fever and chills
Smooth swelling underneath the skin
Pain, redness, tenderness, and warmth in the affected area
Visible build-up of white or yellow pus under the skin in the affected area
What causes cellulitis abscess?
In general, most abscesses occur due to a bacterial infection entering the skin, usually staphylococcus. In response to the bacterial infection, the immune system sends white blood cells to the area of the infection to kill the bacteria. In the process, some nearby tissue also dies and creates a void that is filled with pus, forming an abscess. The same bacteria that enter the skin and lead to an abscess can also lead to cellulitis.
How is cellulitis abscess treated?
Cellulitis is typically treated with a prescription oral antibiotic, while an abscess can usually be successfully treated by draining the fluid or pus from the abscess.
Concerning antibiotic treatment for cellulitis, it is important to take the antibiotic for as long as your doctor prescribes, even if symptoms improve. Antibiotic treatment usually lasts five to 10 days but can last up to 14 days, depending on the infection severity. In severe cases, cellulitis may require intravenous (IV) antibiotic treatment for a more robust response to the bacterial infection.
When a bacterial infection causes an abscess, antibiotics will also be necessary, in addition to a drainage procedure. During the drainage procedure, your doctor will provide a local anesthetic to numb the area around the abscess before creating a small incision to allow the fluid to drain from the abscess. After the fluid has drained, your doctor will bandage the area and incision with surgical material to allow the abscess to heal.
What is the main cause of cellulitis?
The most common cause of cellulitis is when bacteria, such as streptococcus or staphylococcus, enters your body through a crack or break in the skin. With that in mind, cellulitis often occurs after an individual has had surgery, through puncture wounds, ulcers, dry and flaky skin, athlete's foot, dermatitis, or animal bites.
If you require abscess or cellulitis treatment or both, we would be pleased to provide that for you at Immediate Care of Oklahoma! For an appointment, we welcome you to schedule one through our website, call us, or visit one of our seven clinics in Edmond, Norman, Yukon, and Oklahoma City, OK, for a walk-in appointment.
We serve patients from West Moore OK, Norman (HealthPlex) OK, Norman (24th) OK, Edmond OK, Yukon OK, I-240 & Sooner RD OK, Tecumseh OK, and Bethany OK.