Abrasions Treatment Specialist Q&A
If you have an abrasion, get it looked at and treated today. Our doctors and team of

health professionals

at Immediate Care of Oklahoma serve children, adults, and seniors.

Call us

today to book an appointment. We have

convenient locations

to serve you in Oklahoma City, OK.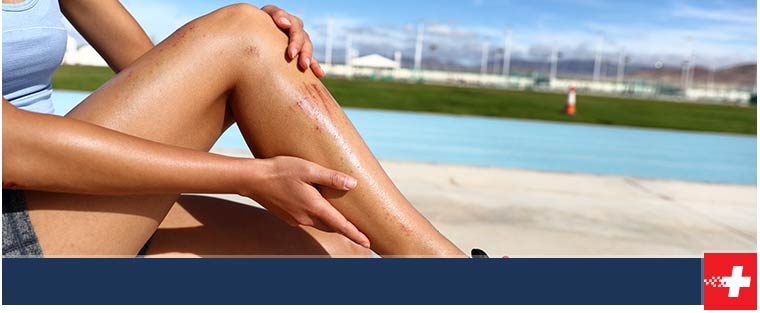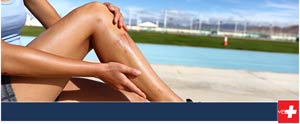 Table of Contents:
How long does skin abrasion take to heal?
When should you see a doctor for abrasions?
How to Treat Road Rash and Abrasions?
Accidents happen and abrasions are a part of life. Often these can be treated at home. But there are times when help may be needed to help the healing process. Immediate Care of Oklahoma can help with life's periodic accidents.
How long does skin abrasion take to heal?

Scrapes or abrasions are wounds where the skin has been rubbed or torn off. Most abrasions do not go deep into the skin, but may remove a few layers of skin. These kinds of wounds don't bleed much, but they can ooze fluid. Abrasions on the face will often appear worse than they really are. Abrasions on the face are likely to bleed more because of the many blood vessels that are close to the surface of the skin.
 
Most abrasions will heal easily and may not require a bandage. The usual time to heal is about one to two weeks. A large abrasion may take up to two weeks to heal. Even though there may not be much blood from the injury a scab may still form.
When should you see a doctor for abrasions?

There are a few signs or symptoms that will indicate that you should see a doctor about your abrasion. Abrasions can become infected. Sometimes the infections can be quite manageable with basic home care, but if you start to have increased pain, swelling, warmth, or redness around the area of the abrasions, it is recommended to see a doctor. If you start to see red streaks radiating out from the abrasion or pus draining out, see a doctor. If you have gotten a fever or you are finding that the abrasion is bleeding more than a little, help is needed.
 
It is important to watch for changes in your health after you get an abrasion. Other complicating factors may be at play and it will be helpful to get these diagnosed by a doctor. Immediate Care of Oklahoma can be very helpful in dealing with complications that come from an abrasion.
How to Treat Road Rash and Abrasions?

Road rash is a common term for abrasions. This is most often used in reference to scrapes caused by an accident. Most of the time, road rash will heal in about two weeks if you take care of your wounds. Keep them clean and moist and things should heal, well. If the road rash is more severe, it can go through all layers of the skin. This will require skin grafting surgery. If your wounds take more than two weeks to heal, they could be deeper wounds and could require the help of a doctor.
 
Taking care of the wounds at home will most likely be all that is required. To take care of your road rash:

Wash your hands before touching the wound.

Remove old dressings and do not soak them in water before doing so. Dry removal will clean away dead tissue and debris.

Wash your wounds daily and do it gently. Use antibacterial soap. Wash off antibiotic creams, soft scabs and loose dead tissue. Most people will wash the wounds during a daily shower.

Rinse your wounds with plain water.

Dry off the skin around the wound with a towel.

Apply a small layer of Bacitracin to the open wounds. If the wound has been drying out, you may want to put on a thick layer.
 
Apply some moisturizing lotion to healed areas that surround the wound.
 
Apply a non-stick gauze to all open wounds.
 
Secure the dressings with gauze if needed.
 
Your wound will be healed when it looks dull pink or red, is no longer moist or weepy and doesn't sting when you touch it. Newly healed skin will need moisturizing cream to keep it from drying and cracking.
 
If you think that your wound isn't healing properly, you will want to call a doctor. If you see signs of infection, increasing redness or swelling, wound smelling, or pus from the wound. If you have flu-like symptoms if your wound hasn't healed in two to three weeks, help is needed.
 
The medical professionals at Immediate Care of OK are here to help you with your abrasions. Call or book an appointment today! We serve patients from West Moore OK, Norman (HealthPlex) OK, Norman (24th) OK, Edmond OK, Yukon OK, I-240 & Sooner RD OK, Tecumseh OK, and Bethany OK.