Walk-in Clinic in South OKC
Immediate Care Urgent Care Is a Walk-in Clinic in South OKC. We Are Located at

5700 SE 24th St, Oklahoma City, OK Near-I-240 Sooner Rd.

We Provide Comprehensive & Professional Medical Health Services to Patients of All Ages. We are Open 8 AM to 8 PM Monday through Sunday. Simply Walk-in Or Call Us.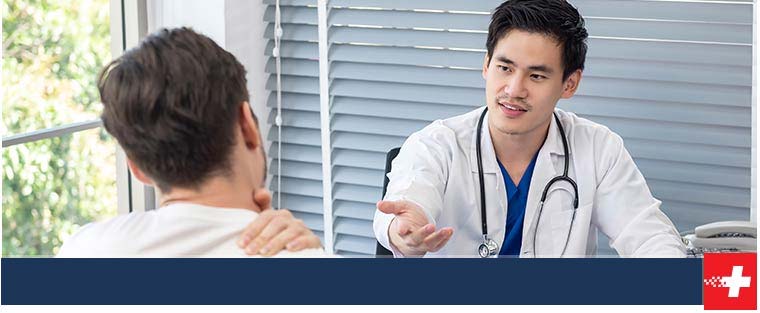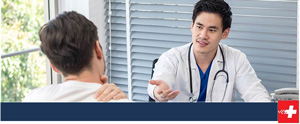 At Immediate Care of Oklahoma, we understand that your schedule from day to day is packed with commitments. In all the chaos of a typical week, it can seem impossible to eke out time for a visit to the doctor's office when you start feeling under the weather. Our convenient clinic near I-240 and Sooner Road is designed for patients with busy schedules. We believe it is important that everyone, no matter how jam packed their to do list is, should have convenient access to the high-quality medical services they need to feel their best every day of the week.
When you feel the telltale signs that you are getting sick, or when you sustain an injury due to an accident, it is important to see a doctor as soon as you are able in order to begin treatment that can expedite your recovery. While you may feel that you do not have time to make room for a doctor's appointment, you definitely do not have the time to be sick or otherwise incapacitated for days, or even weeks. By making the time now to see a doctor, you can save yourself days of misery and shorten the amount of time it takes for you to fully recover.
Immediate Care of Oklahoma is truly dedicated to the health and wellness of patients and families in the Oklahoma City area. We are proud to offer quality medical care when you need it in a clinic that is designed to be as efficient and convenient as it is effective. We are open every day of the week from 8AM-8PM and you never need an appointment see a doctor. This means you can walk in to our clinic for treatment when it is convenient for your schedule. We truly believe that everyone should be able to receive medical treatment when they need it and maintaining extended hours at our walk-in clinic is how we strive to offer these necessary services to patients in our community.
Our walk-in clinic can provide you with a comprehensive range of diagnostic and treatment services to ensure you are healthy all year round. We provide school and employment physicals, worker's compensation services, treatment for common illnesses and minor injuries, digital x-ray and laboratory testing services, wellness shots, flu vaccinations, and much more. We strive to meet the needs of as many patients in the OKC area as possible and pride ourselves on providing the kind of high-quality medical care you deserve in a welcoming clinical environment where your concerns are listened to and addressed by a certified medical professional.
If you or a loved one needs to see a doctor quickly, trust the experienced physicians at Immediate Care of Oklahoma. We operate 5 convenient walk-in clinics in the OKC area, including our location in South OKC at 5700 SE 24th Street near-I-240 and Sooner Road. We service the metropolitan Oklahoma City area including, Del City, Midwest City & Tinker air force base. The next time you require treatment for an illness or injury, simply walk in to our clinic and see an experienced physician without the need for an appointment. We are open 12 hours a day and 7 days a week to serve you. Trust our dedicated medical staff to help keep you and your family happy and healthy every day of the year.