Lyme Disease Treatment Q & A
If you believe you may have Lyme disease or if you've been diagnosed with it, then you should have it treated right away, which we can do for you here at Immediate Care of Oklahoma. We provide lyme disease treatment in Norman, OK. We serve patients from Norman OK, West Moore OK, Edmond OK, Yukon OK, Del City, OK, and Midwest City, OK.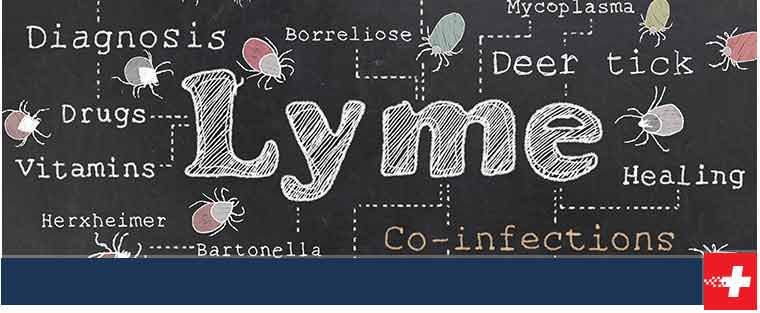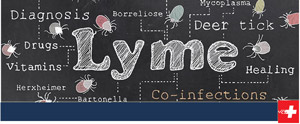 Can you ever recover from Lyme disease?
You can recover from Lyme disease, but it's really important to seek medical attention right away, as untreated Lyme disease can lead to chronic joint inflammation, facial palsy, neuropathy, impaired memory, heart rhythm irregularities, and/or other complications. At an urgent care clinic like Immediate Care of Oklahoma, you can get treatment right away since an appointment isn't necessary and walk-ins are welcome.
To diagnose Lyme disease, our clinic can provide tests right on the spot, and to treat the disease, we provide antibiotics. Most Lyme disease patients will make a full recovery within several weeks or months, but some cases of Lyme disease can cause symptoms and lasting complications, and this is known as post-treatment Lyme disease syndrome (PTLDS). Please, get tested/treated if you believe or if you have Lyme disease. Early testing and treatment can help you avoid complications.
Can you recover from Lyme disease without antibiotics?
Antibiotics are proven to treat Lyme disease. Lyme disease is one of the many bacterial diseases that's treated with antibiotics. Some people with Lyme disease or other people who think they have the disease try alternative treatments, but these treatments either haven't been proven or haven't been tested by professionals. In many cases, these treatments can be harmful or even deadly. Also, by postponing antibiotic treatment, you increase your risk of harmful complications. If you're considering one of these alternative treatments, please talk to a doctor about it first, and discuss antibiotic treatment. We'll tell you everything else you'd like to know here at our clinic.
What is the most effective treatment for Lyme disease?
Antibiotics are the only proven treatment for Lyme disease. Typically, the sooner treatment begins for a patient, the quicker and more complete recovery will be. Antibiotic treatment methods include:
Oral antibiotics – The standard for early-stage Lyme disease
Intravenous antibiotics – These are used when the disease is affecting the central nervous system; this treatment is very effective in eliminating the infection, but there may be some side effects of the treatment, like a lower white blood cell count, mild to severe diarrhea, or colonization/infection with other antibiotic-resistant organisms (the sooner you see us, the less likely you'll need intravenous antibiotics)
We can provide diagnosis and/or treatment here at Immediate Care of Oklahoma. Don't hesitate to come see us, as the sooner the disease is addressed, the better your recovery will be, and the lower your chance will be of having continuing, chronic complications. Our clinic is available to you Monday to Sunday, 8 am to 6 pm, and walk-ins are no problem for us!
Do you provide Lyme disease treatment in Norman, OK?
Yes! Immediate Care of Oklahoma has locations near you in Norman where we provide Lyme disease diagnosis and treatment. To learn more about Lyme disease or to schedule a consultation with us, contact us. Call us today or better yet, just come see us in-person for on-the-spot care. Our clinics are located over at 800 24th Ave NW Norman, OK 73069 and at 3400 Tecumseh Rd Norman (HealthPlex), OK 73072.
We hope to see you soon here at Immediate Care of Oklahoma, and we look forward to helping you recover quickly and effectively!