Children's Physicals in West Moore, OKC
Pediatric walk-in clinic for children's sport, school and camp physical exams located at 11808 S May Ave 73170. We are open 8 am – 8 pm 7 days a week. Call.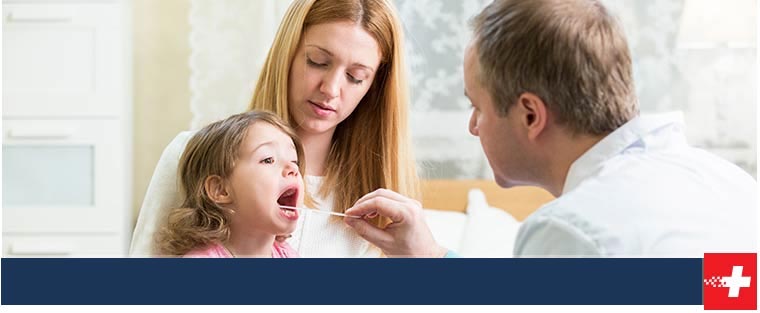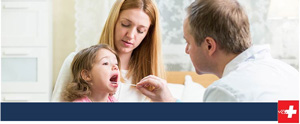 At Immediate Care OK in West Moore, our team of medical professionals knows how important it is to keep your child in great health throughout the year. When a child comes down with joint pain or a bad cold, we believe that receiving yearly physicals is a great way to combat illness or injury. There are various activities throughout the year where children should receive check-ups, especially if they are interacting with other children or are playing a competitive sport. At Immediate Care OK in West Moore, our urgent care clinic offers comprehensive physicals for children of all ages. During these physicals, we check your child's overall health and specifics to see if their body is functioning well to interact with other children.
While most primary care providers require patients to make an appointment weeks or months in advance, Immediate Care OK knows that last minute physicals are needed throughout the year. For that reason, we provide children's physicals in West Moore, OK on a walk-in basis- no appointments necessary! Here are some of the physicals that we offer on a year-round basis for children:
Sports Physicals: These are essential to keep your child's health in check if they will be playing a sport during or after school. Making sure that your child's joints, reflexes and eyesight are all working normally will ensure that they have a great sports season.
School Physicals: If your child is going to be interacting with other students all day during class and on the playground, it is essential that they receive a physical and all necessary vaccinations before the school year begins. Ensuring that your child is in good shape for school means less illness during the year!
Camp Physicals: Whether your child is at a day camp or overnight camp, it is important that they receive all appropriate vaccinations and checkups before they are with other children all day. Camp physicals are usually required by the camp to ensure your child's health is in good standing.
Regardless of your child's next adventure, it is very important to keep their health up to date by putting them through yearly physicals. By taking the necessary precautions for their health, you can help them avoid injuries or illnesses in the future, as well as protect the health of the children around them at school or camp. At Immediate Care OK, our pediatric health professionals are all very experienced in providing physicals, primary care and urgent care services for children of all ages. Our team includes Board Certified physicians, experienced nurses and dedicated technicians.
So the next time your child is due for a school, camp or sports physical, walk right into Immediate Care OK in West Moore! Our walk-in clinic also offers a variety of pediatric primary and urgent care services, and can cover all the necessities that your child may need to keep their health in check. We hope our medical team can have your child feeling healthy soon!