Children's Clinic in OKC
Immediate Care of Oklahoma Are Pediatric Walk-in Clinics Located at I-240 & Sooner Rd and West Moore, OKC is Open Mon-Sun 8am-8pm Plus, 24th St. in Norman is Open Mon-Fri: 7am-7pm and Sat-Sun: 8am-8pm. Walk in or

Call Now

.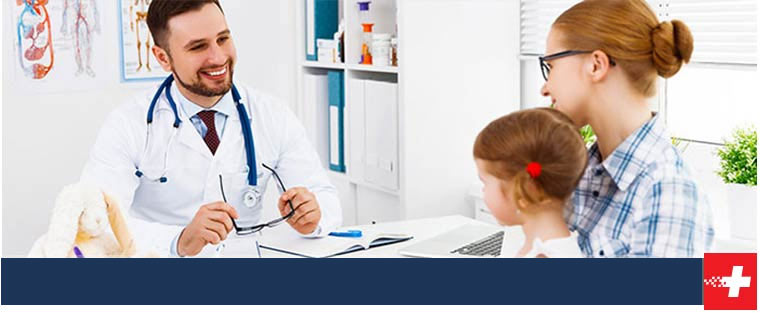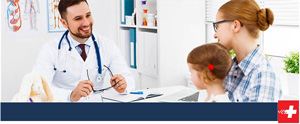 When your child needs to see a doctor, you want to make sure they receive the highest quality care as soon as possible. That's why Immediate Care of Oklahoma is available for all your child's healthcare needs. From urgent care to x-rays and vaccinations, Immediate Care is an urgent care clinic & walk-in clinic that offers a full range of medical services for you and your family.
Just as important as the quality of your child's medical care received is having convenient access to doctors when you need it. Immediate Care of Oklahoma has 7 locations in the greater Oklahoma City area, including 2 locations in Norman and 1 in Edmond. Wherever you are in the OKC area, Immediate Care of OK is there too, and we are committed to providing comprehensive, quality care for children in our community.
At Immediate Care of Oklahoma, our board certified physicians are ready to see you and your children whenever you need to see a doctor. Our children's clinic locations are open 7 days a week, and for your convenience we offer online check-in to get you in and out and back to your regular schedule. We want to make sure you spend as little time as possible awaiting medical treatment because we feel that time could be better spent receiving a diagnosis and beginning treatment.
Immediate Care of Oklahoma offers a full range of children's health and wellness services, including urgent care for a myriad of illnesses and non-life-threatening injuries and onsite digital x-ray and medical laboratory services. At our urgent care clinics, we can perform sports physicals for children who require them to join their school's sports team.
Immediate Care of Oklahoma's onsite medical laboratory can provide diagnoses from a wide range of lab tests. We can take samples and test for flu and strep throat, as well as other illnesses. Having our own equipment onsite means that you get your child's test results while you are at any of our 5 children urgent care clinics in the OKC area receiving medical treatment. That means your child can be on their way to feeling better as soon as you leave our office.
If your child is in need of vaccinations or immunizations, Immediate Care of Oklahoma can help. We offer flu shots, vaccinations against pneumonia and tetanus, and even wellness shots such as B12. If you're interested in bringing your child in to our urgent care clinic for vaccinations, and you have questions about which vaccines they need, and which ones we have available at any of our children clinic locations, please give us a call.
At Immediate Care of Oklahoma, your family's health is our number one priority. That is why we are so proud to offer all your family's medical needs at our walk in clinics. We are especially excited to offer so many medical services specifically for children. We believe that we can have the most impact and have a positive influence on the future health of children by providing quality care for all of their medical needs in a comforting and convenient setting.
If you are looking for a children's health clinic near you, please call or stop by one of our 7 convenient locations in the greater OKC area today. We are available to treat you and your children 7 days a week, and we are proud to serve the Oklahoma City community with quality, compassionate medical care.